Saudi Arabia: Loujain al-Hathloul trial resumes tomorrow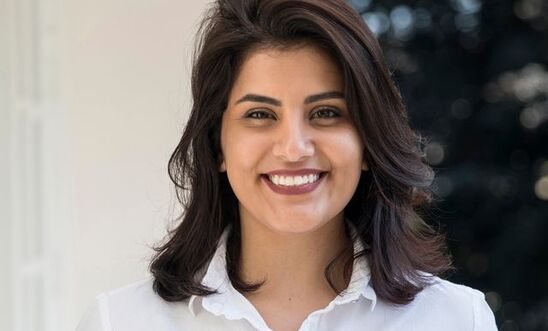 Loujain al-Hathloul had campaigned for women's right to drive in Saudi Arabia © Marieke Wijntjes / Amnesty International
Fresh call on authorities to release women's rights activist held since May 2018
Al-Hathloul has been on hunger strike for almost a month 
Authorities should allow diplomats and journalists to attend or observe court hearing 
'She is not a criminal - she is a human rights defender' - Lynn Maalouf
Responding to reports that the prominent Saudi Arabian human rights defender Loujain al-Hathloul will appear in court tomorrow as part of a long-running trial over her human rights activism, Lynn Maalouf, Amnesty International's Deputy Middle East and North Africa Director, said:
"The only just outcome for this trial would be the immediate and unconditional release of Loujain al-Hathloul. She is not a criminal - she is a human rights defender who is being punished simply for daring to advocate for change.

"Loujain al-Hathloul has been on hunger strike since 26 October, in protest at being denied regular contact with her family. She has been held incommunicado and denied access to a lawyer, not to mention having barely one day's notice ahead of the trial session, leaving therefore no room for adequately preparing a defence. 

"In light of the women rights activists reporting having been tortured or otherwise ill-treated in detention, we also have concerns about the admissibility of any 'evidence' that might be submitted in court tomorrow. 

"We reiterate our call for Loujain al-Hathloul's immediate and unconditional release, and the dropping of all charges against her. In the interim, we call on the Saudi authorities to allow diplomats and journalists to attend the trial tomorrow, physically or virtually, to ensure she is allowed to be treated by a doctor of her choice, and allow her proper access to her lawyer and family."
Sham trial 
Amnesty has previously described the case against Loujain al-Hathloul and several other women's rights activists in Saudi Arabia as a "sham trial". Al-Hathloul was originally detained on 17 May 2018 - one of a number of prominent Saudi women's human rights activists arrested that month. Of these, 13 activists remain on trial - five of whom are being held in detention during their trials (Loujain al-Hathloul, Samar Badawi, Nassima al-Sada, Nouf Abdulaziz and Maya'a al-Zahrani). Family members - including Nassima al-Sada's son Mousa and Loujain al-Hathloul's sister Lina - have spoken about their loved ones' bravery and determination. Ahead of the G20 summit in Riyadh at the weekend, Amnesty UK's Director Kate Allen called on Boris Johnson to use the platform of the summit to urge the Saudi authorities to release the detained activists and drop all charges against them.
PR rather than real reform
In recent years, the Saudi authorities have sought to reshape their image through expensive PR campaigns presenting Crown Prince Mohammed bin Salman as a reformer. This has coincided with a major move into hosting high-profile sporting events, which Amnesty has labelled "sportswashing". In June 2018, the country's ban on women driving was officially lifted, a much-publicised move which was presented as evidence of progress. Yet in the preceding weeks, many of Saudi Arabia's most prominent advocates for women's right to drive - including Loujain al-Hathloul - were arrested and detained.