Saudi Arabia: 'sham' trial of women's activist Loujain al-Hathloul set to resume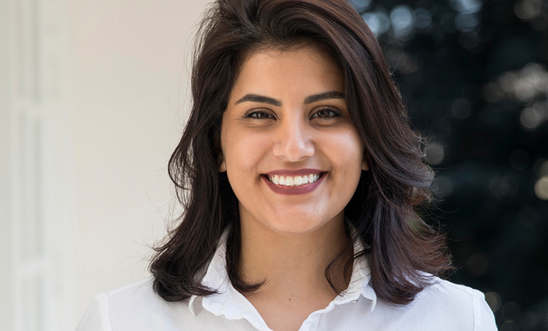 Loujain al-Hathloul was a leading figure in the grassroots campaign for women to be allowed to drive in the Kingdom © Marieke Wijntjes / Amnesty International
Right to drive campaigner was arrested nearly two years ago
13 women's rights activists remain on trial, part of a 2018 crackdown
'How can they initiate change in the country when the very women who fought for these reforms are still being punished for it?' - Lynn Maalouf
Loujain al-Hathloul, the prominent Saudi Arabian women's rights defender who has been detained for almost two years, is due to appear in court in Riyadh this week (Wednesday 11 March).
Al-Hathloul is being tried on a range of charges linked to her peaceful human rights activism, including campaigning for women to be entitled to drive and for the abolition of the country's discriminatory male guardianship system. 
She is at risk of being sentenced to a lengthy prison term. 
Al-Hathloul was originally detained on 17 May 2018 - one of a number of prominent Saudi women's human rights activists arrested that month. Of these, 13 activists remain on trial - five of whom are being held in detention during their trials (Loujain al-Hathloul, Samar Badawi, Naseema al-Sada, Nouf Abdulaziz and Maya'a al-Zahrani).
Al-Hathloul has endured a range of human rights violations while in prison, including torture, sexual abuse and other forms of ill-treatment. During the first three months, she was held incommunicado with no access to her family and lawyer. Since January this year, she has also been subjected to periods in solitary confinement. 
Her trial began almost a year ago (13 March 2019) in the Specialised Criminal Court, a counter-terrorism court which Amnesty recently described as a "weapon to systematically silence peaceful opposition in the country". All of her court sessions have been closed, with diplomats and journalists prevented from attending.
While the eight other activists have been temporarily released, they remain at risk of being sentenced to prison under draconian anti-cybercrime laws for their human rights work.
Amnesty is calling for all charges against Loujain al-Hathloul to be dropped, and for her immediate and unconditional release. Amnesty is also calling on the authorities to allow independent monitors to observe and publicly report on all trials of the women's rights activists. 
Lynn Maalouf, Amnesty International's Middle East Research Director, said: 
"In prison, Loujain has suffered torture, sexual abuse and solitary confinement - compounding the fact that she has been deprived of her freedom unjustly for almost two years now.

"The very existence of this sham trial pulls the veil off the authorities' so-called push for reforms in the Kingdom. How can they initiate change in the country when the very women who fought for these reforms are still being punished for it?

"It is high time the authorities not only drop these ludicrous charges, but also ensure independent and impartial investigations into her treatment in detention."