Russia: 'in limbo' Edward Snowden must be allowed to seek international asylum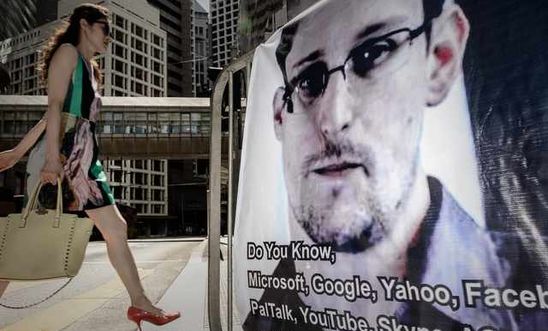 Edward Snowden blew the whistle on secret industrial-scale invasions of privacy by the US authorities © PHILIPPE LOPEZ/AFP/Getty Images
'Edward Snowden is in a legal limbo, without a passport or asylum protection from any government' - Sherif Elsayed-Ali
Reports that the US whistleblower Edward Snowden has been living in Russia with precarious "temporary leave to remain" rather than under any formal asylum protection, is further evidence he must be allowed to travel to seek asylum in the country of his choice, said Amnesty International today. 
Russia's one-year permit for the whistleblower and former US intelligence analyst to stay in the country is now reported to have expired without confirmation that it will be extended. 
Amnesty believes that all countries should fully consider any asylum application from Snowden, taking into account the very significant human rights violations that he exposed, and noting the US government's repressive actions against him. However, European countries have reportedly refused to allow him to even cross their airspace. 
Sherif Elsayed-Ali, Deputy Director of Global Thematic Issues at Amnesty International, said:
"Edward Snowden is in a legal limbo, without a passport or asylum protection from any government.

 

"We call on all governments not to block him from travelling in order to seek protection. By interfering in his ability to do so, they are effectively complicit with the USA in his unjustified and repressive punishment.

 

"The USA has revoked Edward Snowden's passport, however any state could issue Edward Snowden with a travel document. We are calling on governments around the world to facilitate his travel and process any asylum application he should file."