Newcastle United deal was always 'blatant' Saudi sportswashing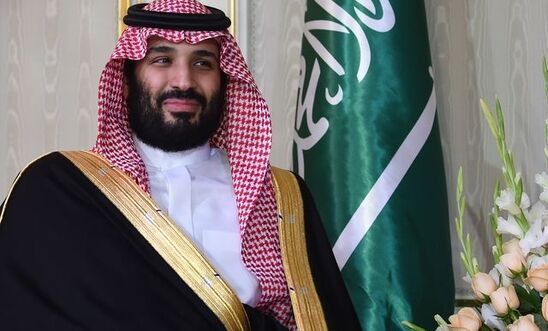 Crown Prince Mohammed bin Salman has spearheaded a sportswashing drive in recent years © Getty Images
'Looking ahead, there needs to be a rule change to ensure the Premier League's Owners' and Directors' test provides proper scrutiny' - Peter Frankental
Responding to news that Saudi Arabia's Public Investment Fund, PCP Capital Partners and Reuben Brothers have withdrawn from the process to buy Newcastle United Football Club, Peter Frankental, Amnesty International UK's Economics Affairs Programme Director, said:
"This deal was always a blatant attempt by the government of Saudi Arabia to try to sportswash its abysmal human rights record by buying into the passion, prestige and pride of Tyneside football.

"The fact that this sportswashing bid has failed will be seen by human rights defenders in Saudi Arabia as a sign that their suffering has not been entirely overlooked.

"Numerous peaceful Saudi human rights activists are currently behind bars, and of course a Saudi journalist was grotesquely murdered by agents of the Saudi state less than two years ago.

"Looking ahead, there needs to be a rule change to ensure the Premier League's Owners' and Directors' test provides proper scrutiny of the human rights records of those trying to buy into English football, not least when the buyers are governments or government representatives.

"We'll be watching developments at St James' Park with interest and meanwhile we wish Newcastle United and its fans well."
In April, Amnesty UK Director Kate Allen wrote to the Chief Executive of the English Premier League, Richard Masters, warning that the league risked being made a "patsy" by the Saudi government if it approved the deal without a proper examination of the country's human rights record.
Sportswashing drive
Amnesty has repeatedly warned that Saudi Arabia under Crown Prince Mohammed bin Salman has embarked on a programme of "sportswashing" to try to obscure Saudi Arabia's extremely poor human rights record. In recent years, the Saudi authorities have hosted a string of high-profile international sporting events, but the acquisition of Newcastle United is Saudi Arabia's first move into ownership of a top-tier football club.
Jailed women's rights activists
Under Mohammed bin Salman's leadership there has been a sweeping crackdown on human rights, with government critics and human rights defenders arrested, tortured and put on trial. Among those presently on trial is Loujain Al-Hathloul, a prominent women's human rights defender arrested in May 2018. Al-Hathloul is one of 13 women rights activists currently on trial on charges relating to their peaceful human rights activism. Al-Hathloul has previously campaigned for women to be entitled to drive (which was eventually introduced while she herself was in jail) and for the abolition of the country's discriminatory male guardianship system.
On 24 April, one of Saudi Arabia's most prominent human rights activists - Dr Abdullah al-Hamid - died in detention after suffering a stroke. He had been serving an 11-year jail sentence on charges which included "breaking allegiance to the ruler", and Amnesty had described him as a prisoner of conscience.
Executions at record level
Saudi Arabia executed 184 people last year. Only two countries in the world - China and Iran - executed more people during 2019. Some of the executions in Saudi Arabia were clearly a political weapon used against dissidents from the country's Shi'a Muslim minority. For example, on 23 April 2019, there was a mass execution of 37 people, 32 of them Shi'a men many of whom were convicted on "terrorism" charges after trials that involved confessions extracted through torture. 
Up until very recently, Saudi Arabia also carried out executions of those convicted of crimes that took place when they were below the age of 18. On 26 April, it was announced that juvenile offenders would no longer be sentenced to death, though a royal decree on the issue appears to exclude cases involving the country's counter-terrorism law. 
For more information on the human rights situation in Saudi Arabia, go here.