UK: Premier League must consider Saudi human rights situation in Newcastle United deal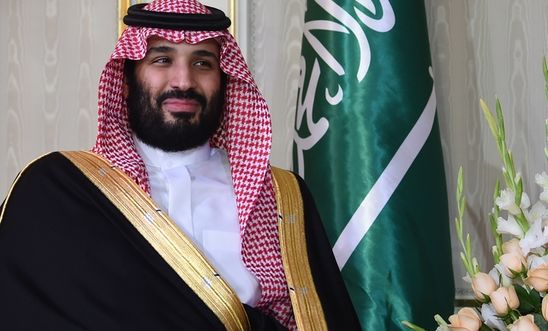 There has been a marked crackdown on human rights activists under Mohammad bin Salman's leadership © AFP/Getty Images
Letter to Chief Executive Richard Masters urges him to examine Saudi Crown Prince's human rights record
Numerous Saudi dissidents and human rights activists languishing in jail
'Unless the Premier League pauses and looks seriously at the human rights situation in Saudi Arabia it risks becoming a patsy' - Kate Allen
Amnesty International has written to the Chief Executive of the football Premier League, Richard Masters, raising concerns about the purchase of Newcastle United football club by a consortium of buyers including Saudi Arabia's Public Investment Fund.
Amnesty is asking Mr Masters to fully consider the human rights situation in Saudi Arabia as part of the Premier League's owners and directors test.
In the letter to Masters, Amnesty UK's Director Kate Allen says there are "serious questions for the Premier League to address" concerning the deal.
Pointing out that the Saudi Crown Prince, Mohammad bin Salman, because of his authoritarian control of the country, including its sovereign wealth fund, would effectively become Newcastle United's "beneficial owner", Allen's letter asks "how can this be positive for the reputation and image of the Premier League?"
Amnesty has repeatedly warned that Saudi Arabia under the Crown Prince has embarked on a very active programme of "sportswashing" and other efforts to dramatically alter international perceptions of the country, partly to obscure Saudi Arabia's extremely poor human rights record. In recent years, the Saudi authorities have hosted a string of high-profile international sporting events, but the acquisition of Newcastle United would be Saudi Arabia's first move into ownership of a top-tier football club.
Meanwhile, under Bin Salman's leadership there has been a sweeping crackdown on human rights, with government critics and human rights defenders arrested, tortured and put on trial, while at the same time there has been a marked increase in executions after unfair trials in the country.
Among those presently on trial and facing a jail sentence is Loujain Al-Hathloul, a prominent women's human rights defender arrested in May 2018. Al-Hathloul is one of 13 women rights activists currently standing trial before the Specialised Criminal Court, an unfair counter-terrorism court which Amnesty has called a "weapon to systematically silence dissent". All of Al-Hathloul's court sessions to date have been closed, with diplomats and journalists prevented from attending.
Kate Allen, Amnesty International UK Director, said: 
"The coronavirus crisis has already thrown a spotlight on football and its need to treat players and staff fairly, and now there's a danger that the pandemic could obscure the need for a cool, measured and genuinely ethical decision over this Newcastle deal. 

"All businesses need to safeguard against any possible links to human rights violations, and English football is no different.

"We're absolutely not saying who should end up running Newcastle United, but unless the Premier League pauses and looks seriously at the human rights situation in Saudi Arabia it risks becoming a patsy - a willing dupe of those trying to sportswash their abysmal human rights records.

"This is more than just a financial transaction - it's an image-building exercise that draws on the prestige of the Premier League and the passion of Newcastle United's fanbase.

"Whether or not this deal goes ahead, we're calling on Newcastle United staff and fans to familiarise themselves with the dire human rights situation in Saudi Arabia and be prepared to speak out about it.

"At the very least, the Premier League should make a clear statement over how its owners and directors test has been applied in this case, and what assessment has been made of Saudi Arabia's human rights record under Mohammad bin Salman's leadership."
For more information on the human rights situation in Saudi Arabia, go here.