Death penalty in 2019: Saudi Arabia executed record number, but global executions down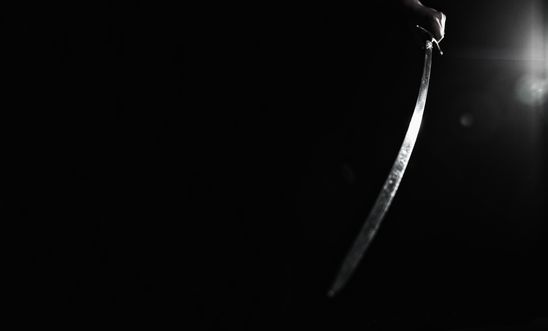 Saudi Arabia is the only country in the world currently beheading people in state executions © Amnesty International
New report shows Saudi Arabia executed 184 people last year, including mass execution of Shia dissidents after torture and unfair trials
Thousands believed to have been executed in China, where figures kept secret
17-year-old cousins executed in Iran, not knowing they'd been sentenced to death
Global executions fell by 5%, a ten-year low - at least 26,604 people on death row
Saudi Arabia's growing use of the death penalty, including as a weapon against political dissidents, is an alarming development' - Clare Algar
Saudi Arabia executed a record number of people last year, despite an overall decline in executions worldwide, Amnesty International revealed today, as it published its global review of the death penalty for 2019.
Last year, the Saudi authorities executed 184 people - the highest annual number Amnesty has ever recorded in the country (see Saudi Arabia section below) - and the third-highest globally.
The figures, contained in a new 59-page Amnesty report, Death Sentences and Executions 2019, also show that the number of executions doubled in Iraq last year - from at least 52 in 2018 to at least 100, largely due to executions of those accused of being members of the Islamic State armed group. Iran was again the world's second most prolific executioner after China, where the exact number of people executed is kept secret.
Despite the numbers increasing in Saudi Arabia and Iraq, Amnesty's report shows that the global trend is an overall decline in capital punishment usage, with worldwide execution numbers decreasing for the fourth consecutive year - down five percent (to 657) from 2018's figure of 690, making last year a ten-year execution low.
However, Amnesty cautioned that these are minimum known figures, with countries like China - where yearly executions are believed to be in the thousands - classifying death penalty data a state secret. Other major executing countries - including Iran, North Korea and Vietnam - are also refusing to divulge the full extent of their use of capital punishment.
Amnesty's report shows that at least 2,307 death sentences were handed down last year (a fall on the 2,531 sentences from 2018), though data here is patchy. Globally, at least 26,604 people were known to be on death row at the end of 2019.
Clare Algar, Amnesty International's Senior Director for Research, Advocacy and Policy, said:
"Saudi Arabia's growing use of the death penalty, including as a weapon against political dissidents, is an alarming development.

"Also shocking was the massive jump in executions in Iraq, which nearly doubled in just one year.

"In countries from Belarus to Botswana and Iran to Japan, executions were being carried out without any advance notice to the families, lawyers or in some cases the individuals themselves.

"The death penalty is an abhorrent and inhuman punishment, and there is no credible evidence that it deters crime more than prisons terms.

"We are calling on all states to abolish the death penalty. There needs to be international pressure on the world's last remaining executioners to end this inhuman practice for good."
The figures
Amnesty's report shows that the following 20 countries carried out executions last year: China (unknown number but believed to be thousands), Iran (251+), Saudi Arabia (184), Iraq (100+), Egypt (32+), USA (22), Pakistan (14+), Somalia (12+), South Sudan (11+), Yemen (7), Singapore (4), Bahrain (3), Japan (3), Belarus (2+), Bangladesh (2), Botswana (1), Sudan (1), North Korea (unknown number), Syria (unknown number) and Vietnam (unknown number). Many countries do not release official information on capital punishment and several countries are thought to have executed more than the minimum figures compiled by Amnesty (indicated here by the "+" symbol).
Methods of executions used last year ranged from beheading (Saudi Arabia), to electrocution (USA), lethal injection (USA, China and Vietnam), shooting (Bahrain, Belarus, China, North Korea, Somalia, Yemen), and hanging (Bangladesh, Botswana, Egypt, Iran, Iraq, Japan, Pakistan, Singapore, South Sudan, Sudan and Syria).
Worldwide, 106 countries have abolished the death penalty in law for all crimes, and 142 countries have abolished the death penalty in law or practice.
Saudi Arabia
Last year, Saudi Arabia executed 184 people - six women and 178 men - just over half of whom were foreign nationals. In 2018, the country executed 149 people.
Most executions were for drug-related offences and murder. However, Amnesty also documented an increased use of capital punishment as a political weapon against dissidents from the country's Shi'a Muslim minority. On 23 April, there was a mass execution of 37 people, 32 of them Shi'a men convicted on "terrorism" charges after trials that involved confessions extracted through torture. One of those executed that day was Hussein al-Mossalem. During his time in solitary confinement, Mossalem was subjected to beatings with an electric prod and other forms of torture. He sustained multiple injuries - including a broken nose, a broken collar bone and a fractured leg. Mossalem had been brought before the country's Specialised Criminal Court, set up to try individuals accused of terrorism-related crimes but increasingly used to suppress dissent.
Iran's secret executions
Iran executed at least 251 people last year (compared with at least 253 in 2018), four of whom were below 18 at the time of the crime. However, a lack of transparency makes it difficult to confirm the real number of executions which may be far higher. In one case, the Iranian authorities secretly executed two 17-year-old cousins - Mehdi Sohrabifar and Amin Sedaghat - in Adelabad prison in Shiraz on 25 April. They were both arrested aged 15 and convicted on multiple rape charges following an unfair trial. They did not know they had been sentenced to death before their executions, and their bodies bore lash marks indicating they had been whipped before their deaths.
Fall in executions in Asia
For the first time since 2011, there was a drop in the number of executing countries in the Asia-Pacific region. Compared to 2018, Japan and Singapore sharply reduced the numbers of people they executed, from 15 to 3 (Japan), and 13 to 4 (Singapore). No executions were carried out in Afghanistan for the first time since 2010, and there were no executions in Taiwan and Thailand, which both executed people in 2018.
Global steps toward abolition
Although no country abolished the death penalty in 2019, several countries took positive steps. The president of Equatorial Guinea announced in April that legislation for abolition would be introduced. Barbados also removed the mandatory death penalty from its constitution. In the USA, California established an official moratorium on executions in the state with the biggest death row population, and New Hampshire became the 21st state to abolish the death penalty for all crimes.
However, attempts in the Philippines to reintroduce the death penalty for "heinous crimes related to illegal drugs and plunder" and moves in Sri Lanka to resume executions for the first time in more than 40 years, were setbacks to global abolition. The US federal government also threatened to resume executions after almost two decades
Downloads