Malaysia: court ruling against caning Rohingya refugees welcomed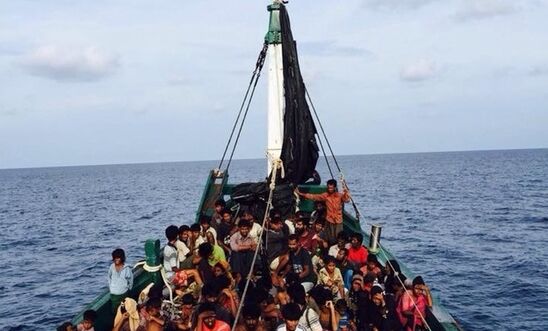 Since the start of the year, around 1,400 Rohingya people have been stranded out at sea after fleeing Myanmar or harsh conditions in camps in Bangladesh © Thapanee Ietsrichai
Responding to news that earlier today a Malaysian court ruled to set aside the penalty of three strokes of the cane against 27 Rohingya men, Rachel Chhoa-Howard, Amnesty International's Malaysia Researcher, said: 
"Today's decision reverses a cruel and inhumane sentence that should never have been handed down in the first place. 
"While it comes as welcome news, all 27 men remain jailed along with dozens of other Rohingya refugees - including women and children - simply for attempting to escape terrible persecution in Myanmar.

"The Malaysian government must release all jailed Rohingya refugees. 

"They have been unlawfully singled out and convicted for alleged 'immigration offences', which are contrary to international law. The hundreds of other Rohingya people held in detention centres in Malaysia must also be freed and released into the care of the UN High Commissioner for Refugees."
Fled from Myanmar
Earlier today, the Alor Setar High Court for Revision set aside the caning sentence against 27 Rohingya men who had reached the country's shores in April. The court noted that the men are refugees in need of international protection, owing to the situation in Rakhine State in Myanmar, which they had fled.