Justice for Darya Poliudova in Russia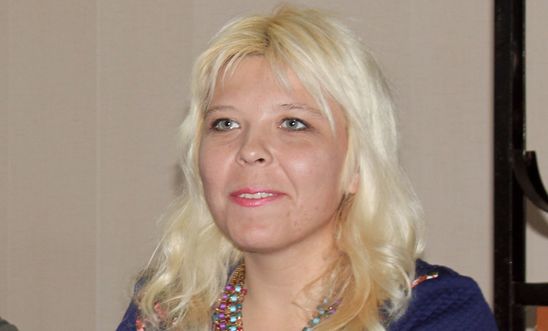 Darya Poliudova
Political activist and blogger Darya Poliudova has been sentenced to two years behind bars simply for speaking out against her county's actions in Ukraine.
Thank you to the thousands of you who joined us in calling for the charges against her to be dropped.
Unfortunately, on 30 March her appeal against her sentence was rejected and on 20 April she arrived at the open prison colony in Novorossiisk, Krasnodar Krai.
Our online action is now closed, but we are continuing to demand her freedom. Find out the latest about Darya
Speaking out
Dara lived in a small town in southern Russia where she is well known locally for her activism. She has been detained many times for her peaceful street protests against the annexation of Crimea and Russia's involvement in the armed conflict in eastern Ukraine.
But, on 29 August 2014 Darya was arrested for posting photos of herself on the Russian social network VK or VKontakte carrying political banners such as 'No war with Ukraine but revolution in Russia'.
In another post she blamed Putin for 'acts of terror and catastrophes in Russia'. In another she called for 'a socialist revolution'.
'On the Maydan [protests in Ukraine in 2013–2014] people were able to remove [then Ukrainian President] Yankovich, why are we not be able to remove Putin and then have a socialist revolution in Russia?'
Dara Poliudova on VK a social network in Russia
The authorities claimed these posts and others amounted to 'calls to commit extremist activities' and 'calls to commit actions threatening the territorial integrity of the Russian Federation'.
No crime
In these posts, Darya was simply peacefully expressing her views. Something many of us take for granted on Facebook and Twitter every day.
After being arrested in August 2014 she was held in pre-trial detention until February 2015, when she was released under travel restrictions.
She was sentenced to two years in prison on 21 December 2015.
The latest news about Darya as well as how you can take action for her can be found in our Urgent Actions section.