Summer Fair - 15 June 2019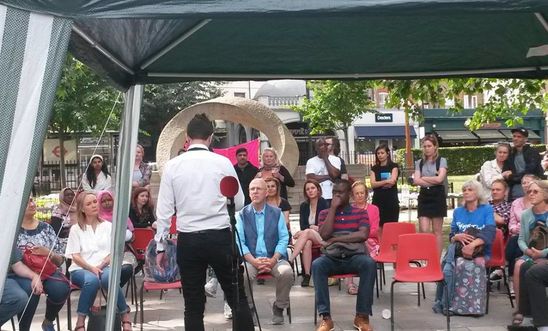 Refugee speaker at last years fair
The fair celebrates the contribution made by refugees to our communities with music and performances. The event has been organised by Islington and Hackney Amnesty Group to highlight the challenges facing asylum seekers in the UK as part of Amnesty Internationals I Welcome refugees campaign.
Time:12-5pm
Date: Saturday 15th June 2019
Venue: Islington Green N1 1QN
Full details to follow.
View latest posts