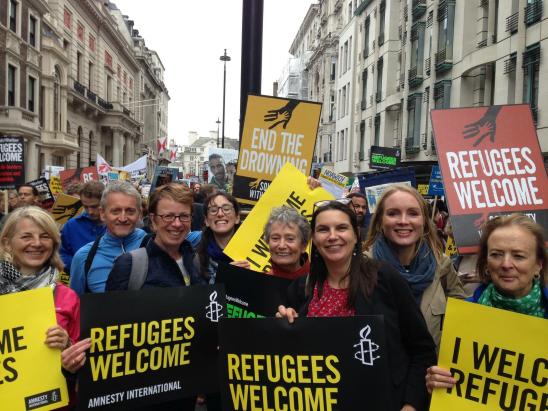 Campaigning for human rights from the heart of London
Our active Amnesty Group started in 1978 and we hold regular meetings to campaign and fundraise, including:
regular letter writing for the "Write for Rights" campaign
free film evenings with special guest speakers
an annual Stand up for Amnesty comedy night
an annual Welcome Refugees summer fair
pub quizzes, fundraising events and much, much more ...
Join us on the second Wednesday of each month, 7-9pm at the Human Rights Action Centre, 17-25 New Inn Yard, London EC2A 3EA (nearest stations: Old Street and Shoreditch High Street).
If you are a keen believer in Human Rights you are very welcome to join us at our next meeting. But because the building requires us to have a guest list, please contact us in advance of coming. Everyone is welcome!