Pride at risk in Europe - An evening with Ferran Nogueroles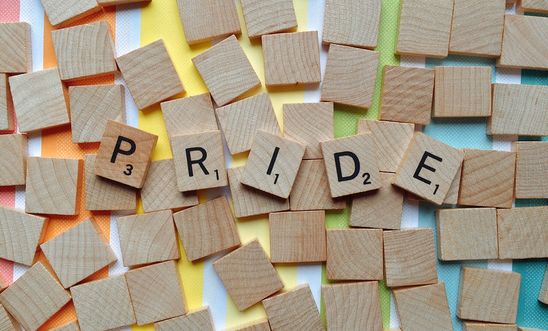 The focus of our September Croydon Amnesty meeting was LGBT rights in Europe. We were honoured to welcome our guest speaker Ferran Nogueroles - an AIUK LGBTI Network committee member and regular attendee at Pride marches across Eastern Europe - to talk about the struggle of LGBT rights and pride at risk across the region.
Following the evolution of pride marches across Eastern Europe, from the early days of cancelled to gated-off marches, to what are now free and open events (albeit the presence of neo-Nazi/far-right groups), members of the LGBT community across the region are now becoming increasingly confident and safer in their home countries. 
Tracing the journey of these communities across Latvia and Lithuania (to just name a few places), Ferran has witnessed the bravery of those joining marches, with attendees even coming home from the UK to show their support. Witnessing "history in the making" as he calls it, Ferran has been an active member of movement for greater LGBT rights, showing unwavering support and literally travelling across Eastern Europe in the process.
Thank you Ferran for such an inspiring talk and for taking the time to visit us!
Take action
One of the latest LGBTQI actions is to call to an end to homophobic persecution in Egypt. Find out more and take action here.
Find out more
To find out more about Pride at risk across Europe, check out Ferran's blogs on Serbia and Euro Pride. Ferran also appears here in the Independent talking about the issue.
For more information on LGBTQI issues, you can also visit Amnesty's LGBTQI section.
If you would like to find out more about the Croydon Amnesty group, please contact Bev at beverley.foulkes-jones@amnesty.org.uk.
View latest posts