Human Rights and Environmentalism – At Croydon Environmental Fair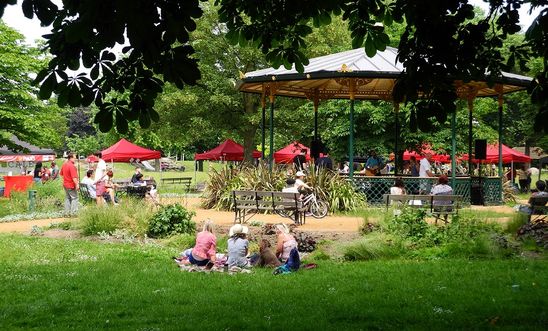 Last weekend, the Croydon group attended the Croydon Enviromental Fair where we campaigned for human rights defenders working on environmental issues. 
Lots of cards were taken away to send to the Chilean Minister of Interior and Public Security asking for effective protection and recognition for Rodrigo Mundaca and members of the Defence Movement of the Earth, Enviromental Protection and Access to Water (MODATIMA) who work to protect their communities right to water in Petorcan Province, Chile.
Between 2012-2015 the Chilean authorities initiated four criminal cases against Rodrigo for exposing illegal water extraction in Petorca Province and other members of  MODATIMA have faced legal action, death threats and attacks. Many are afraid to leave their homes.
It's therefore crucial to raise awareness of his case and the situation in Chile. Younger attendees at the Fair enjoyed Amnesty balloons and badges, whilst you can take action here!
If you're interested in getting involved with Amnesty in Croydon, please email Beverley at beverley.foulkes-jones@amnesty.org.uk.
View latest posts