Great News! Jabeur Mejri has been released after two years in prison!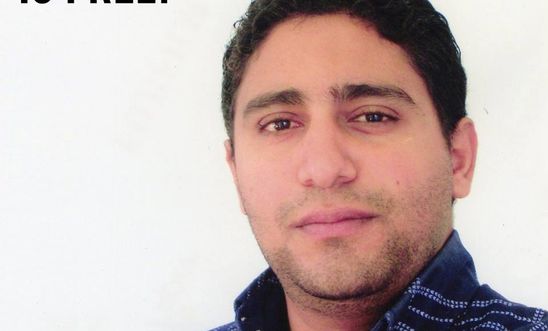 Jabeur Mejri has been released after spending two years as a prisoner of conscience  in Tunisia for publishing online articles and cartoons deemed offensive to Islam.
Amnesty International has campaigned heavily on his behalf, he was included as one of the key cases in the Write for Rights campaign. Chester and Wrexham Amnesty sent letters of support and campaigned for his release in the Write for Rights event that we held in November.
"Jabeur Mejri's release is a huge relief for his family and a victory for all the activists who have campaigned on his behalf across the globe. Putting him behind bars for two years for the images he posted online was a travesty that risked crushing all hope of genuine progress on freedom of expression in post-Ben Ali Tunisia," said Philip Luther, Director for the Middle East and North Africa at Amnesty International. 
Amnesty International is now calling for his sentence and conviction to be quashed, and for the Tunisian authorities to amend laws that criminalize the peaceful exercise of the right to freedom of expression.
For the full story see link below: http://www.amnesty.org/en/news/tunisia-quash-conviction-released-prisoner-conscience-2014-03-05
View latest posts