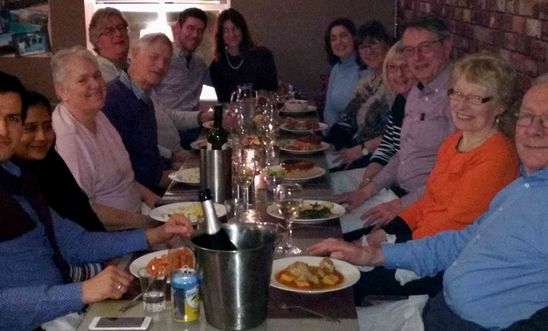 Group enjoying meal at Polignano's © Chelmsford Group
We enjoyed a splendid Italian meal at Polignano's in Baddow Road on Tuesday, 16 January exactly 34 years to the day since the Chelmsford Group started.
Of course, we couldn't simply enjoy ourselves, so we also signed letters to the President of Belarus and the Prosecutor General urging clemency for Ihar Hershankou and Siamion Berazhnoy who have been sentenced to death. Belarus is the only European and Central Asian country to retain - and use - the death penalty.
View latest posts