Death sentences and executions around the world in 2013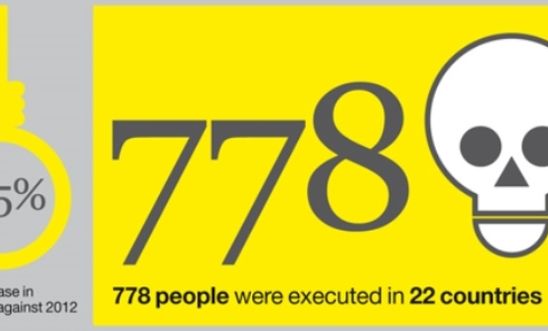 Amnesty International
Executions around the world rose sharply in 2013, as a handful of countries executed significantly more prisoners.
An increase in executions by a small minority of countries that continue to buck international trends moving away from the death penalty meant that we recorded more executions in 2013 than for each of the previous four years.
Amnesty Internationals report has been published and shows that we know at least 778 people were executed in 22 countries around the world in 2013.
The number of verified executions rose by almost 15% compared with last year, as a minority of states killed nearly 100 more prisoners than recorded in 2012.
Read more here https://www.amnesty.org.uk/death-penalty-2013-report-use-statistics-exe…
View latest posts