10 human rights stories you may have missed during the COVID-19 crisis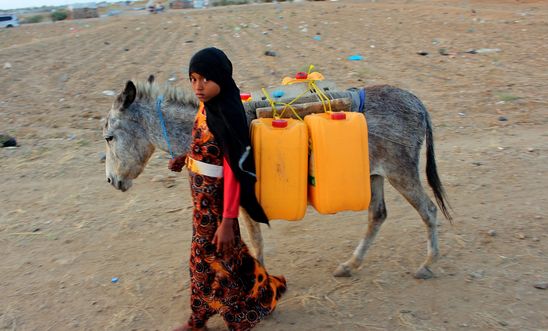 A girl walks with a donkey at a make-shift camp for displaced Yemenis in severe shortage of water, in the northern Hajjah province in March 2020 © Photo by ESSA AHMED / AFP
The coronavirus outbreak has pretty much dominated our daily lives and the news cycle for the past couple of months.
Journalists around the world have been reporting on governments' handling of the crisis, and their work will be key to holding decision-makers to account and ensuring a human rights-respecting approach to the crisis and what comes next.
While we rightly keep our focus on COVID-19 developments, here are some important human rights stories that have affected millions of people but have been drowned out by coronavirus related news. 
Somalia - US admits new civilian deaths due to US airstrikes 
At the end of March, our investigators uncovered that a teenager and a 53-year old farmer were the latest civilian casualties in the USA's secret air war in Somalia.
Since April 2017, the US has drastically increased the number of air strikes it has launched in Somalia. Despite this escalation, the US government claimed for a long time that it had not killed any civilians. Last year, it admitted to killing a woman and a young child. On the 27th of April the US administration finally acknowledged the two civilian deaths we reported on a month ago.
Transparency is a first step but  a lot more needs to be done to provide victims and their families with access to justice and full reparation and to avoid more innocent deaths in the future. 
USA - Trump suspends enforcement of environmental laws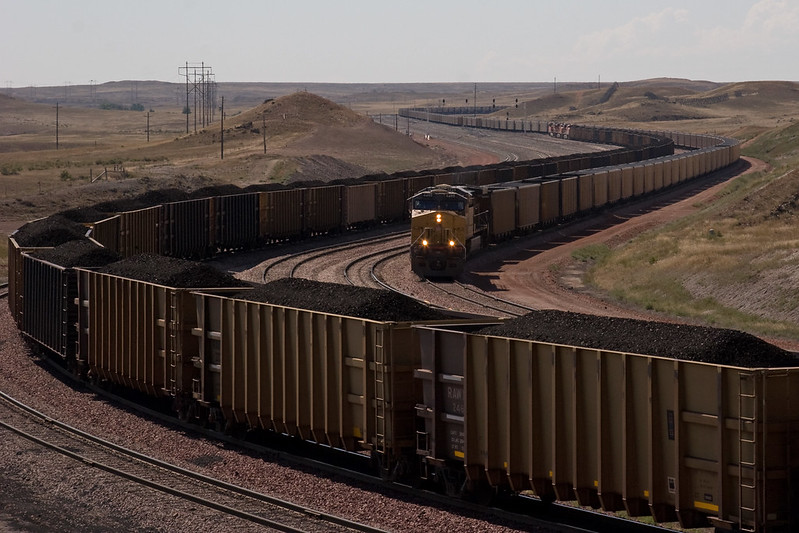 At the end of March, the US administration announced that it would allow businesses to break anti-pollution laws during the COVID-19 pandemic, as long as they could claim that their breach was linked to the virus. No time limit to these exemptions was announced.
This is all the more concerning given that industrial air pollution particularly affects poor & BAME communities who are already at higher risk of being infected by and dying of coronavirus.
This is part of an aggressive attack from the Trump administration on environmental protections. Other measures have included plans to downsize targets for automobile emission reductions and a release of the rules on mercury emissions thresholds for power plants. The pandemic should not be used as an excuse to ignore the climate emergency that is threatening our future and we need to continue the fight for a just climate transition. 
Myanmar - UN warns of military committing more war crimes and crimes against humanity
"While the world is occupied with the COVID-19 pandemic, the Myanmar military continues to escalate its assault in Rakhine State, targeting the civilian population," said the UN Special Rapporteur on the situation of human rights in Myanmar. This isn't new: since August 2017, more than 740,000 Rohinygas, one of the Muslim minorities in the majority Buddhist Myanmar, have fled to Bangladesh to escape persecution. Those who have stayed live under a system amounting to apartheid, which is a crime against humanity. In addition, Aung San Suu Kyi, once a beacon of hope and a leading human rights figure, and her government have overseen the continuing harassment and imprisonment of human rights defenders since coming into power. Only accountability will put an end to the violence in Myanmar and it should remain a key priority for the international community despite the coronavirus crisis. 
Yemen - Grave human rights violations continue in the midst of meaningless "coronavirus" ceasefire 
Despite the two-week unilateral ceasefire announced by the Saudi and Emirati-led coalition in April, hostilities have continued and even increased in Yemen, where the conflict between the coalition and Huthi forces has led to the world's worst humanitarian crisis with 14 million people at risk of starvation and regular cholera outbreaks. As a result, Yemen's population is extremely vulnerable to the pandemic especially as the health system is non-existent. All parties have also suppressed freedom of expression through arbitrary detention, enforced disappearance and torture, and other ill-treatment in custody. In April, four journalists were sentenced to death on trumped-up charges including ""broadcasting rumors, fake news and statements in support of the enemy Saudi Arabia". In fact, they have been imprisoned solely for doing their job as journalists. Amnesty has called for their immediate release. 
Hungary - new bill ends gender recognition in violation of the rights of trans and intersex people 
After seizing unlimited power by declaring a state of emergency at the end of March, Hungarian Prime Minister Viktor Orban introduced a new bill aimed at ending legal recognition of trans and intersex people. The new law - conveniently introduced on the same day as a set of controversial measures to combat COVID-19 - states that the only legal definition of gender is one's sex at birth, and that it can not be amended in the future. In practice, it means that all official identification - from passports to driving licences - will revert to sex assigned at birth, exposing trans and intersex people to even more discriminatory practices. From a human rights perspective, this law denies their rights to privacy, to legal recognition based on self-determination and failing to protect their human dignity, and we have been urging the Hungarian government to immediately revoke it. 
Prime Minister Viktor Orban in 2018 (Photo by Laszlo Balogh/Getty Images) 
Israel & the occupied Palestinian territories - illegal annexation in the West Bank gets the green light from the US 
After a year of back to back elections and political uncertainty, on the 20th of April Israeli Prime Minister Netanyahu and his main opponent Benny Gantz reached a coalition deal to form a unity government. This new development makes the illegal annexation of the occupied Jordan Valley and of illegal Israeli settlements in the West Bank imminent: according to the power-sharing deal, Israel could move to annex as early as the 1st of July. Such a move towards extending Israeli sovereignty over these occupied territories, already a key measure in Trump's dismal "peace deal" released in January, remains contrary to international law and has been widely condemned by the international community. Unfortunately, history has shown us that public statements of condemnation are not enough to deter Israel from breaching international law, and we need to see concrete actions to stop settlement expansion and annexation from the UK government such as preventing companies from operating in the settlements. 
South Sudan - urgent call for the UN to renew the arms embargo
South Sudan has been under a UN arms embargo since July 2018, following attacks on villages and the killings of civilians by government forces and allied militias. Since the conflict started in December 2013, civilians have already suffered through two previous offensives as well as the world's only famine in recent years. A recent mission to the country by Amnesty investigators showed evidence of newly imported arms and a failure of the disarmament process. The current arms embargo expires on the 31st of May 2020 and its renewal at the UN Security Council is crucial to save lives in South Sudan. 
Egypt - human rights defenders increasingly under attacks 
In Egypt, the already dire situation for human rights defenders has significantly worsened with the COVID-19 crisis. Activists and people commenting on social media have been arrested for criticising the government's response to the coronavirus outbreak, including seven children who were then conditionally released. Forced disappearances, a routine practice under President Abdel Fattah al-Sisi's brutal government, have continued, while court hearings for prisoners of conscience and political prisoners have been postponed until further notice. This is the case for Azza Soliman, an Egyptian lawyer and Woman Human Rights Defender and other human rights activists associated with the politically motivated Case 173. Azza  was arrested in December 2016 and faced with trumped up charges including travel ban and asset freezes for  her work standing up for women survivors of domestic abuse and torture victims. Due to COVID-19 her court hearing on the 23 April was postponed again and has left her and other human rights activists in limbo and with no access to justice.  We will continue to call for Azza's charges to be dropped and to stand in solidarity with her and other Human Rights Defenders In Egypt.   
Azza Soliman, Egyptian lawyer and long-standing human rights defender (Amnesty)
Hong Kong: leading pro-democracy activists arbitrarily arrested 
In April, 15 leading activists and former lawmakers were arrested by the Hong Kong authorities for their involvement in last year's widespread anti-government protests. These arrests are another heavy blow to the already curtailed freedom of peaceful assembly in Hong Kong. Since March 2019, millions of people took the streets against the extradition bill proposed by the Hong Kong government - and since then the bill has been withdrawn. Although protests have calmed down due to COVID-19, the people of Hong Kong still face ongoing threats to their rights to peaceful assembly and freedom of expression, as shown by this recent wave of arrests. Those arrested include Martin Lee, a 81-year old lawyer and founder of a large pro-democracy party, and Margaret Ng, 72,  former legislator and barrister. The 15 arrested have been released on bail and their court hearing has been set for the 18th of May.  The UN and human rights NGOs including Amnesty are watching the situation closely. 
Syria - major step towards justice with first trial of former Syrian officials for crimes against humanity 
The trial of Anwar Raslan - charged with torture, including rape and sexual violence, and Eyad al-Gharib - charged with torture - started in Germany on Thursday the 23rd of April. 
This follows years of relentless advocacy and campaigning by Syrian human rights defenders such as Mansour Omari, who is also a survivor of torture and is currently observing the court hearings for Amnesty UK.  This trial is a historic step in the struggle for justice for the tens of thousands of unlawfully detained, tortured and killed in Assad's prisons and detention centres, and would not have been possible without the brave work of Syrian human rights organisations supported by the likes of Amnesty and others. We will continue to call on states including the UK to follow Germany's lead in initiating similar proceedings against former Syrian officials suspected of crimes. 
Rebecca Nguyen is the Crisis and Tactical campaigner at Amnesty International UK. She tweets @RebNVT
About Amnesty UK Blogs
Our blogs are written by Amnesty International staff, volunteers and other interested individuals, to encourage debate around human rights issues. They do not necessarily represent the views of Amnesty International.
View latest posts