The Rohingya people in Myanmar are trapped in a dehumanising system of state-sponsored discrimination and racial segregation. This is apartheid – a crime against humanity as defined by international law. 
Myanmar security forces have conducted a vicious ethnic cleansing campaign, killing Rohingya people, torching whole villages to the ground and forcing more than 600,000 men, women and children to flee as refugees to nearby Bangladesh. 
So horrific has this situation become that the UN has described it as a 'textbook example of ethnic cleansing'. 
Decades of extreme repression
But this is not a new problem. Although the situation has deteriorated dramatically since August 2017, the Rohingya have faced extreme repression for much longer.
For decades, Rohingya in Rakhine State (on the western coast of Myanmar) have faced discrimination and racially-based restrictions in law, policy and practice. This has intensified since 2012, following waves of violence between Muslims and Buddhists, often supported by security forces.

Almost every aspect of their lives has been severely restricted, and their human rights – including the right to freedom of movement, a nationality, adequate healthcare, education, work and food – have been routinely violated. 
These human rights violations may not be as visible as those that have hit headlines lately, but that does not make them any less serious.
What makes this apartheid?
The violations against the Rohingya are so severe and extensive that it amounts to a widespread and systematic attack on a civilian population, which is clearly linked to their ethnic or racial identity. Therefore, this legally constitutes apartheid.
The aim of Myanmar's laws, policies and practices is to dominate and isolate the Rohingya, and following a recent two-year investigation it has become clear that four factors have contributed to this severe breach of human rights:
The denial of the right to a nationality – the Rohingya have no clear legal status in Myanmar as most are not legally recognised as citizens. 
Extreme restrictions on freedom of movement – state-imposed restrictions have tightened, and self-imposed limitations of movements by communities fearful of violence has also increased over time. Official permission to travel around the country is often required, and only granted after excessively bureaucratic procedures.
Wide ranging violations of economic and social rights – access to healthcare, education and jobs has become a significant challenge for the Rohingya.
Systemic social and political exclusions – Muslims in Rakhine state are prevented from freely practicing their faith and hundreds of thousands of them were excluded from the 2015 general election.  
Open-air prison
Rakhine State has become an open-air prison for Rohingya Muslims. Every aspect of their lives is severely restricted; in some areas they can only travel by waterways, and only to other Muslim villages. We spoke to a Rohingya villager living in central Rakhine State who said, 'We cannot use the road, we can go near it… but we cannot walk on it.'

In some hospitals, they are kept under police guard in separate "Muslim wards", and access to education has been impacted too. Rohingya children have been barred from attending government schools that were previously mixed, and some teachers refuse to travel to Muslim areas. 
A 16-year-old Rohingya girl told us: 'I want to study more. I want to be a doctor, but I can't because the authorities won't let us. Even if I study really hard they won't let me go.' 
Similarly, a 24-year-old Rohingya man who was not allowed to finish his degree said, 'I have dreams, but I can't fulfil my dreams. I wanted to be a school teacher, but now I have no chance. There is no hope.'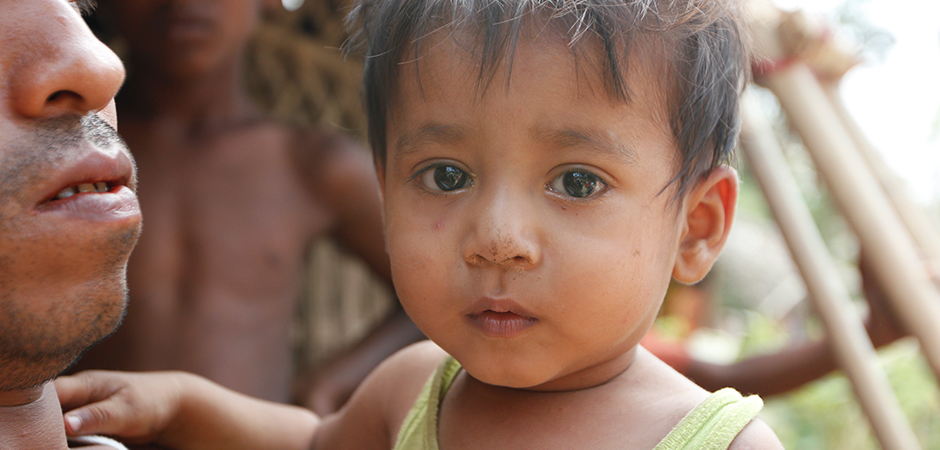 Farmers are often prevented from working their lands and many people cannot earn a livelihood because they can't access local markets. Poverty is widespread and malnutrition is alarmingly common, particularly among children. 
As a result, many Rohingya are dependent on humanitarian assistance for their basic survival, in a system that appears designed to make their lives as hopeless and humiliating as possible.
Unlawful and unacceptable
The situation must not be allowed to continue. It is unacceptable, unlawful and is having a devastating impact on the lives of Rohingya, who have been pushed to the brink of survival. 

There is no indication that the Myanmar government, led by Aung San Suu Kyi, will ensure accountability for the horrific violence perpetrated against the Rohingya during its recent military campaigns. 
In fact, an internal military probe carried out this month claimed that these forces had not committed any human rights violations.
Tackling the root causes of apartheid
The government must dismantle this system of apartheid immediately, and the international community cannot stand idly by and watch either. Both must work to tackle the root causes of this dire situation – failure to do so will only further embed discrimination, perpetuate human suffering and risk further conflict. 
Myanmar must urgently take action to combat discrimination and segregation, as well as undertaking a review of all laws, regulations, policies and practices which discriminate on racial, ethnic or religious grounds. Those responsible for crimes against humanity must be held to account – there must be justice for victims of these atrocities.
Dismantling this system is essential to ensuring the dignified return of the hundreds of thousands of Rohingya who have fled death, destruction and poverty in Myanmar. It is equally pressing for the hundreds of thousands who continue to live in in Rakhine State and who remain subject to this appalling regime.
Read the full findings of our new Myanmar report, Caged Without a Roof, now.