by Catherine Lough
Middle-grade books embrace a wonderful range of stories, the best of which enable children to explore and celebrate human rights and the values that underpin them, such as freedom of expression, sanctuary, identity and family. 
The Bone Sparrow by Zana Fraillon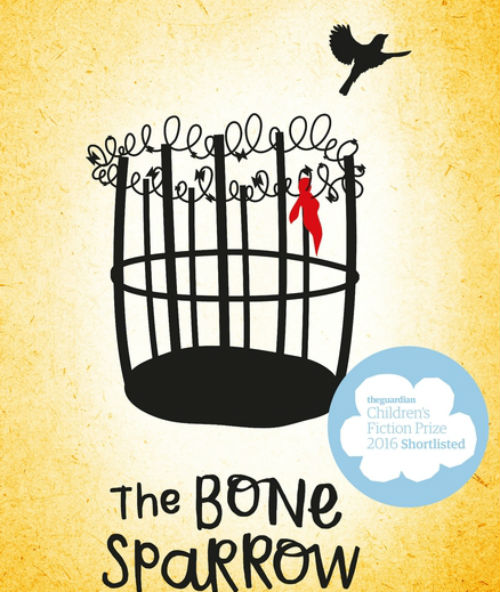 Subhi is one of the Rohingya people of Burma, yet he has never seen Burma himself, nor, indeed, any other place: Subhi has only seen the inside of the Australian refugee camp where he was born and has lived all his life. Despite his unutterably bleak surroundings, he finds solace in imaginary conversations with a wise-cracking rubber duck, as well as through his friendship with the fearless and headstrong Eli. When he meets Jimmie, a scruffy, illiterate girl from the other side of the fence, he is drawn into the magical stories her mother left her, helping to uncover the mysterious truths of the bone sparrow she wears around her neck.
The winner of the 2017 CILIP Amnesty Honour in the Carnegie strand , The Bone Sparrow is a heart-breaking yet beautifully written book. The characters are delicately crafted and convincing – both the spiky tenderness of Queeny, Subhi's older sister, and the essential decency of Harvey, a 'Jacket' (guard) attempting to nurture his young charges while remaining complicit in their suffering, ring true. Ultimately, the novel celebrates the indefatigable spirit of a child caught between borders, imprisoned simply for seeking refuge. 
Explore The Bone Sparrow activity pack
The Journey by Francesca Sanna
Through beautiful, carefully crafted illustrations and a simple narrative, The Journey explores the theme of migration through a child's eyes. A mother and her two young children are forced to flee their country, yet it seems impossible for them to find refuge and safety elsewhere. The striking imagery used in the book is highly accessible, enabling children to visualise the fear and uncertainty of the protagonists. This book is a sensitive exploration of a difficult subject for young readers; Sanna uses powerful analogies, such as the ability of birds to migrate where they choose, to evoke the pain of leaving your home.  
Peter in Peril by Helen Bate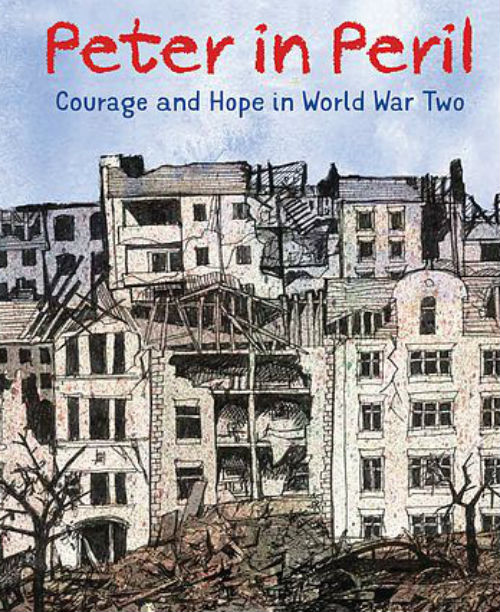 Based on a true story, Helen Bate's début graphic novel focuses on a young boy called Peter, who loves colouring books, football and eating cake. But Peter is Jewish, and in 1940s Hungary he and his family are in danger. Helen Bate's enchanting illustrations bring Peter's perspective to life; at one point, a book of stories about knights and explorers allows him to escape the hunger and boredom of life in hiding. Like Morris Gleitzman's Once, the story presents the tragedy of the Holocaust through a child's eyes. Whilst often troubling and desperately sad, the book employs humour to convey a sense of childlike delight in the world, as Peter uses his imagination to overcome the difficulties around him. This touching and poignant story would be an excellent way to introduce older primary readers to the subject of the Holocaust in a gentle and sensitive way.
Two Weeks with the Queen by Morris Gleitzman
When Colin Mudford's brother falls seriously ill, he is sent to stay with his overprotective aunt and uncle in England, whose main pastime seems to be visiting 'the biggest Do-It-Yourself Hardware Centre in Greater London.' However, Colin has a plan: he will break into Buckingham Palace, meet the Queen and find the best doctor possible to cure his brother. Colin's plans may go awry, yet they lead him to cross paths with Ted, struggling to cope with his boyfriend's hospitalisation yet determined not to be a 'misery-guts' in the face of it.
Dealing with some difficult themes, such as bereavement and homophobia, Two Weeks With The Queen is nonetheless a delight to read: witty, empathic and wholly sensitive to the world-view of its young protagonist. Gleitzman has an extraordinary ability to convey a child's perspective with humour and insight – we thoroughly recommend some of his other titles, such as Once, Now and Then too.
Explore the human rights in this book
Sputnik's Guide to Life on Earth by Frank Cottrell Boyce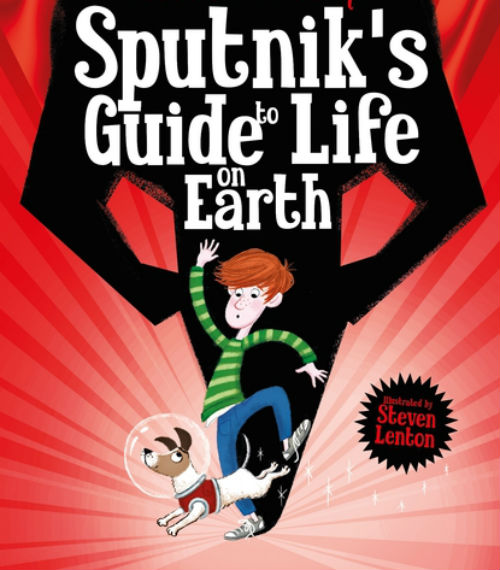 When Prez Mellows is forced to leave his grandfather (who keeps forgetting who he is) to go to the Children's Temporary Accommodation, he becomes completely mute. Luckily for Prez, he is taken in by the eccentric yet loving Blythe family on their chaotic farm. Their daily chores and obvious affection for one another help him to find some stability; however, Prez' life is thrown into chaos with the arrival of Sputnik, a kilt-wearing, cigar-chomping alien in Prez' eyes, yet somehow merely a scruffy stray dog of uncertain breed in everyone else's. Planet Earth is due to be destroyed by 'Planetary Clearance', and it is up to Sputnik, with Prez' help, to prove Earth is worth saving (at first, he finds it a 'very disappointing planet'!). Written with wit and an imaginative delight in the unexpected, Sputnik's Guide to Life on Earth follows Sputnik and Prez on a series of unbelievable mishaps, scrapes and adventures, yet ultimately celebrates the importance of finding one's home in a very big universe. 
Explore the human rights in this book
Tender Earth by Sita Brahmachari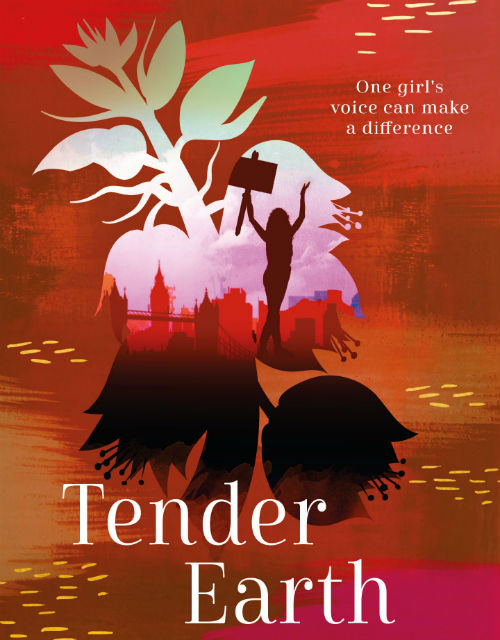 The 'baby' of her family, eleven-year-old Laila Levenson is feeling daunted by the prospect of secondary school. Her best friend Kez seems to be keeping her distance, whilst her beloved older siblings, Krish and Mira, have recently left to start work and art school. When she discovers her Grandma Josie's 'Protest Book', Laila begins to realise her own potential as an activist. Sita Brahmachari's touching portrait of family life and self-discovery reveals how even the youngest members of society have the capacity to become human rights defenders. Throughout the novel, Laila learns more about herself and her beliefs, as well as the importance of treating others with empathy and respect. We would especially recommend this for readers in Year 5 and 6, who may relate to Laila's anxiety about her new school and feel reassured by the confidence she gains throughout the book.
The Hypnotist by Laurence Anholt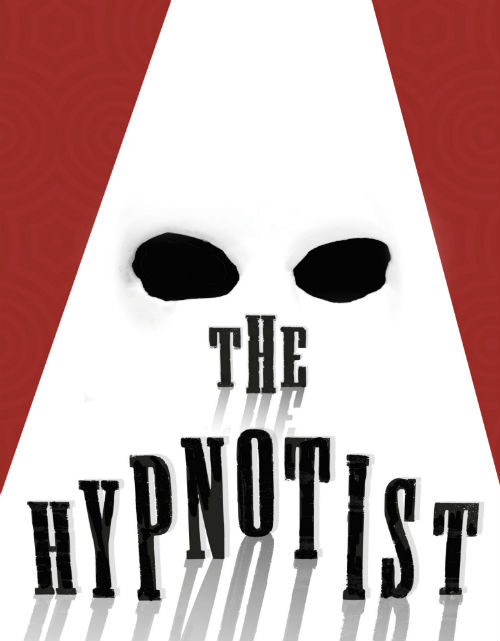 When thirteen-year-old Pip (named after Dickens' hero) arrives to work as a farmhand for the prickly Mr Zachery and his bed-bound wife, he feels unnerved, not least because Pip is African American, and the Zacherys' seven-foot son Erwin, a troubled Vietnam vet, is full of racial hatred. However, Pip also encounters the mysterious Hannah, beautiful yet mute, as well as Dr Jack Morrow, an Irish neurologist with curiously hypnotic eyes. When Dr Morrow arranges to teach the children, Pip begins to discover he may have 'great expectations' of his own. Set during the civil rights struggles of the 1960s, The Hypnotist explores the nature of prejudice and racist violence in a thoughtful and original way. 
Dreams of Freedom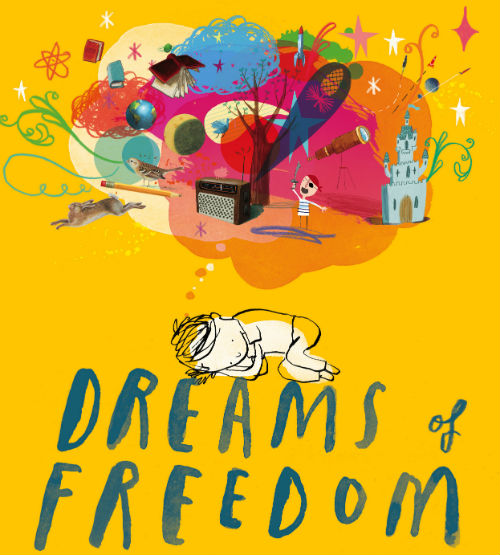 This anthology combines the words of human rights heroes such as Nelson Mandela, the Dalai Lama, Anne Frank, Chief Standing Bear of the Ponca Tribe, Malala Yousafzai and Aung San Suu Kyi with beautiful illustrations from leading international artists including award-winning Oliver Jeffers, Jackie Morris and former Children's Laureate Chris Riddell. This inspirational book encourages children to explore the values that underlie our human rights.
Explore the teachers' activity pack here
Blog: Books for children in dark times
Image gallery: Dreams of Freedom
Watch the Dreams of Freedom theatre workshop
The Girl of Ink and Stars by Kiran Millwood Hargrave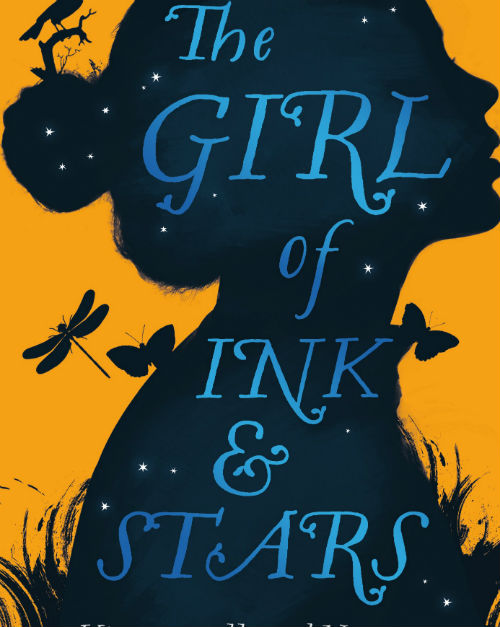 Young Isabella Riosse is prohibited from leaving her island by the fearsome Governor, yet she longs to travel and explore like her father once did. A cartographer, he has created exquisite maps of his former voyages, so when Isabella's best friend Lupe goes missing, only she has the skills to discover her whereabouts. Deep within the island's Forbidden Territories, she finds a landscape populated by dragons and monsters, testing the limits of her courage, although Isabella knows she must help Lupe at any cost.
Hargrave crafts an intricate new world through her descriptions of the island of Joya – her work has been widely compared to Philip Pullman's His Dark Materials series in terms of its scope and inventiveness. This would be a brilliant addition to the library of any young fantasy enthusiast – it is spellbinding, captivating storytelling at its best. 
A Story Like The Wind by Gill Lewis, illustrated by Jo Weaver.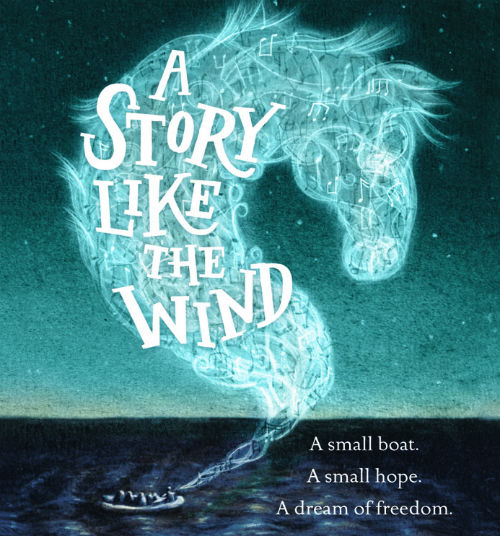 In the midst of the ocean, a little boat floats, adrift. It is full of desperate people who have lost everything, including fourteen-year-old Rami, who only carries his violin. Rami tells a story of a boy called Suke fighting against a dictatorial regime, with the help of his white stallion. He tells the story of the origins of the violin itself, reminding his listeners that, even in the darkest moments, hope remains possible. The intertwined stories have common themes: of loneliness, of the need for shelter and of how music can provide solace for those who are struggling. Jo Weaver's delicate charcoal illustrations evoke the pain of the refugees on the boat, whilst also celebrating their hope of freedom. This is a wonderful book that could provoke important conversations concerning the plight of refugees, not only with young children but with readers of any age.
Kick by Mitch Johnson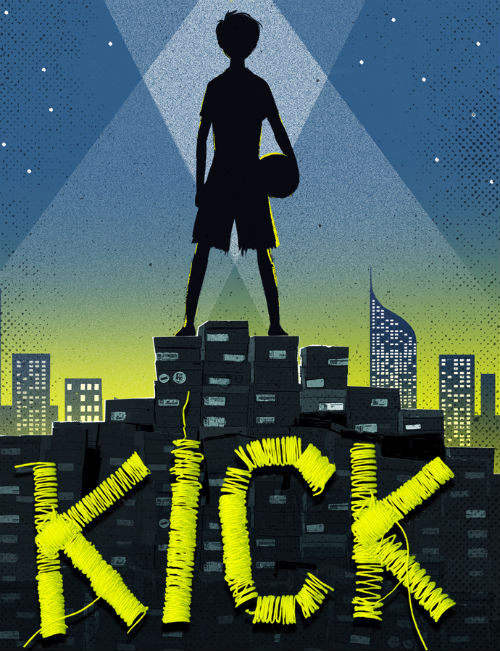 Kick is an affectionate and exciting story about Budi, an Indonesian boy who works in a sweatshop and is passionate about football. Working conditions are very harsh but Budi is delighted by the fact that his Real Madrid hero wears the kind of boots made in Budi's factory. Matters take a downward turn when Budi gets sucked into a world of corruption and threats and he faces some huge dilemmas... This is a thrilling middle grade novel that upholds and illuminates many children's rights, especially the rights to education, safety and protection from harmful working conditions.
 
Explore the human rights in this book
Blog: Mitch Johnson on tackling global inequality