Join our Junior Urgent Action Network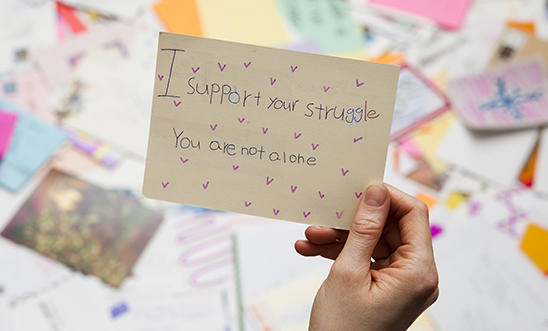 Cards sent by children in support of the Coastel Street families © Amnesty International 2013
Are you aged 7-11? Join our Junior Urgent Action Network and receive cases adapted for our youngest activists.
Our termly e-newsletter will inspire you to stand in solidarity with individuals at risk and add your voice to support human rights defenders across the world.
Each e-newsletter explains current issues and offers a range of creative ways to inspire you to take action.
We are careful to present cases in a way which engages young people with our campaigns and explains injustices, without including upsetting or disturbing details of torture or other ill treatment.
Read the latest Junior Urgent Action
How to join our Junior Urgent Action Network
Ask a parent or guardian to fill in our short form on your behalf.