Write For Rights 2023: Get started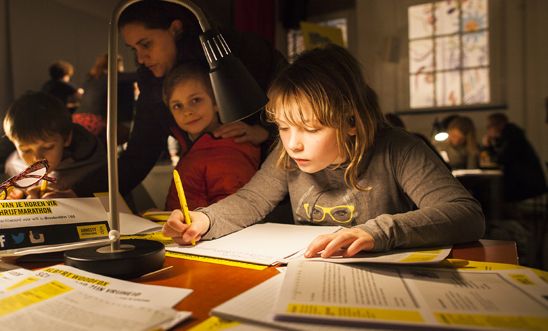 Write for Rights event in Amsterdam, 2015 © Amnesty International
Every year, we run Write For Rights, a campaign over November and December where we encourage you to write messages of support to people around the world who have suffered injustice, and show you how to support their campaigns for justice.
Where to start?
There are various ways to support the campaign. You're in the right place to get started!
Get the campaign booklet
First things first: meet the people featured in this year's campaign. If you look at nothing else, you need to download our campaign booklet!
It introduces you to each case and sets out how you can write to them, and how to write to the authorities on their behalf. This is your golden resource for Write For Rights.
Three ways to join in Write For Rights
1. Write an appeal letter
In a world of petitions, physical post does get noticed! As well as writing to the people suffering human rights abuses, we also ask you to write to the authorities who can bring them justice.
All the details of how to write to authorities are in our campaign booklet.
You can also take action online for our UK focus cases. 
2. Write a message of solidarity
This is where Write For Rights began: writing to people who are wrongly punished, to show them that they're not alone.
Order this year's booklet to find everything you need to learn about someone's case and write & post them a letter. 
3. Hold an event
You can choose to hold an event and get others to take action with you. From a bake sale at your local (sports) club or a coffee and tea afternoon while writing letters, to drinks or family quizzes. Hold an (online) event and invite your family and friends to take action for individuals at risk.
See our tips for putting together a successful Write for Rights online event, or download our Human Rights Education Resources. We have also developed an activism booklet which will help you with tips on how to organise events, includes a press release template for your local media, and has more information on how to stay involved beyond Write for Rights. 
Rather stay online?
If writing letters isn't for you, you can also take action online from 1 November.
Tell us how we did
Finding out how many people took part in the campaign and on which cases, shows us whether our tactics are working or need to be adapted. It also enables us to provide updates about an individual's changing circumstances.
Please fill out this feedback form and tell us how we did. 
Get in touch
If you have any questions about the campaign or the people featured in it, please get in touch.
Email: iar@amnesty.org.uk
Downloads