Why Write for Rights works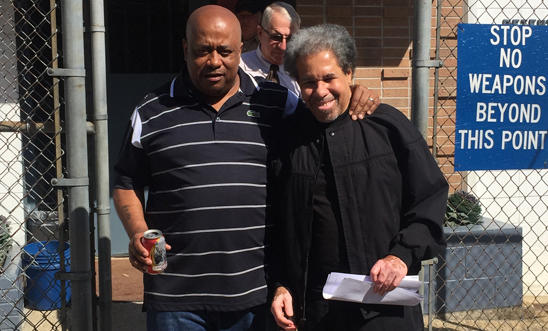 Albert Woodfox is relelased from pirson, 2016
"Every letter, every visit, every word has strengthened us and reinforced our determination in this long but just struggle for freedom and democracy."
Yves Makwambala, youth activist in DRC featured in 2015 Write for Rights
We run Write for Rights every year because it works.
In 2015, our Write for Rights campaign saw people around the world coming together to write an amazing 3.7 million letters, messages, emails and tweets – to people who have suffered injustice, in solidarity with them, and to the authorities who could bring justice. And those messages had a real impact on the lives of the twelve people featured in our 2015 campaign.
In five cases, it made an extraordinary difference.
1. Albert Woodfox freed
In February 2016, Albert Woodfox was released from prison after an incredible 44 years of solitary confinement in the US state of Louisiana. During Write for Rights a couple of months earlier, more than 240,000 people sent him messages of support and called on Louisiana authorities to free him. Albert was touched by the letters that piled up in his prison cell.
"Your messages from beyond the prison walls have become an enormous source of strength for me. I would like to thank all of the members of Amnesty International and its supporters for all of the wonderful work they are doing on our behalf."
Albert Woodfox
2. Burkina Faso pledges to end child marriage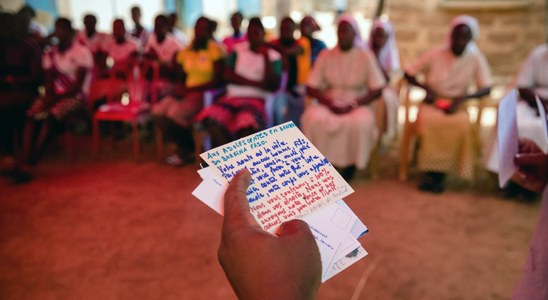 More than half a million people wrote to girls and young women in Burkina Faso who had experienced child marriage, and been married against their will, and called on the country's government to protect these young women and outlaw the widespread practice.
A few months later, the government stated that it planned to outlaw early marriage. They said they made the announcement after "receiving letters, emails and correspondence from people all over the world."
3. Student protesters in Burma released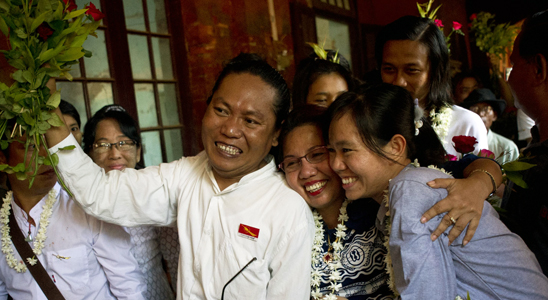 During November and December 2015, people around the world wrote more than 394,000 messages to a group of students in Burma imprisoned for peacefully protesting against an education law. The leader of one of the student unions was Phyoe Phyoe Aung.
"I thank everyone very much for their support for me and our movement. Receiving letters gives me real inspiration for what we are doing. I have begun to notice that the world is watching and cheering us – we are not alone."
Phyoe Phyoe Aung, from prison
In April 2016, Burma announced that it was releasing all prisoners of conscience – including Phyoe Phyoe Aung and many of the students who had peacefully protested alongside her.
4. Mexican torture victim freed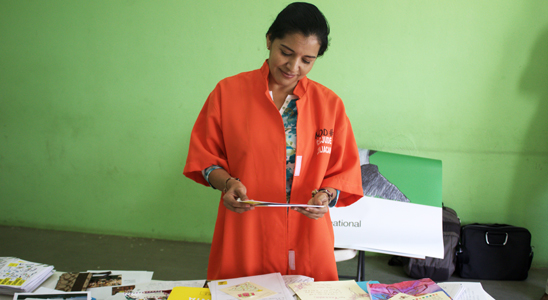 Yecenia Armenta endured a horrific 15 hours of torture at the hands of the Mexican police. They raped her. They asphyxiated her. Yet during this torture they got Yecenia to 'confess' against her will to being involved in the murder of her husband – which saw her sent to prison.
In June this year, after featuring in our 2015 Write for Rights campaign, Yecenia was acquitted and released from prison. A government taskforce has been established to investigate cases of sexual torture against women.
While she was imprisoned, Yecenia said the 8,000 letters of support posted to her prison cell kept her going.
"When I receive all these letters saying that I'm not alone, it makes me feel great. And I think: 'Yes, it's true, I'm not alone. They really are supporting me'. It's exciting to think that there are people who still care about the rights of other people – and they don't even know me."
Yecenia Armenta, while in prison
5. Youth activists in DRC released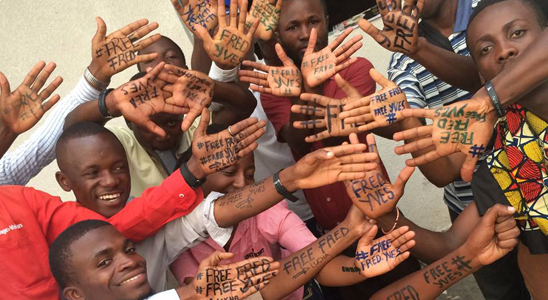 Fred Bauma and Yves Makwambala, two youth activists with an organisation called LUCHA (Lutte pour le changement or "fight for change"), were in prison in the Democratic Republic of Congo, this time last year. They were facing the death penalty for their activism, and for peacefully calling for reform.
In August this year, both Fred and Yves were released on bail. While the charges against them have still not been dropped, international pressure and focus on their case has helped strengthen their resolve to continue defending human rights.
"I am happy to finally be free after more than 17 months of imprisonment. I thank Amnesty International and all those who fought in one way or another for my release. I look forward to seeing my family and friends to continue the fight for democracy and freedom in my country."
Fred Bauma, on his release in August 2016