Scott Warren found not guilty in court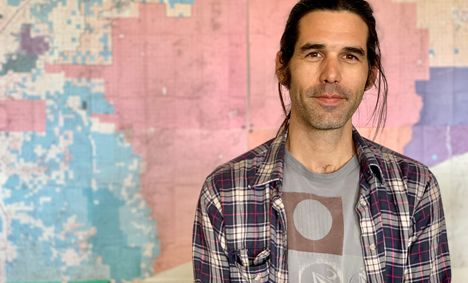 Geography professor Dr Scott Warren faced charges of 'harbouring' two migrants by providing them with humanitarian assistance in the town of Ajo, Arizona, where he lives.
The first trial resulted in a mistrial on 2 July, when eight of 12 jurors sought to acquit him on all charges but could not reach a unanimous decision. In his second trial on 20 November he was unanimously found not guilty of the charges.
Thank you so much to everyone who emailed the US government demanding the charges were dropped against Dr Warren. The support meant an incredible amount to him through this difficult time and we also exposed the vile attempts of the Trump administration to criminalise humanitarian aid.
What happened?
Dr Scott Warren is a geography professor in Arizona, USA. He's also an activist and volunteer for No More Deaths – an NGO that leaves emergency supplies for migrants crossing the border.
These supplies – water, food, clean clothes – are often a lifeline for people making dangerous journeys through the desert. 
The US government is now prosecuting Scott for allegedly 'harbouring' two undocumented migrants – simply by providing them with humanitarian aid.
What's more, the arrest came hours after Scott's activist group released footage of Border Patrol agents intentionally destroying food and water supplies. The viral video includes a clip showing agents kicking over jugs of water that had been left for migrants in the desert.
A hostile environment
Humanitarian groups are facing increasing scrutiny and pressure under the Trump administration's immigration policies.
Dr Warren's case is not an isolated incident, it is part of a politically-motivated campaign of harassment and intimidation by the US government that is in clear violation of US and international law.