Reunite mother torn from her son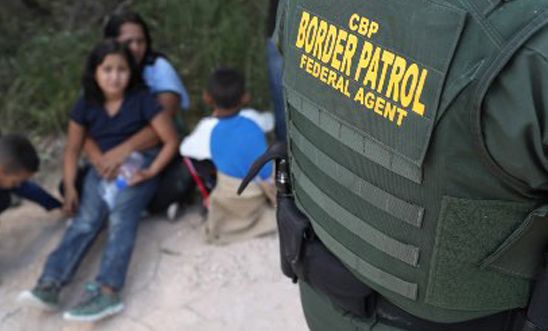 When we heard that a Brazilian woman fleeing the threat of violence was separated from her son by immigration officials at the US border, we asked for your help. Almost 24,000 of you responded by emailing the US immigratipon authorities to reunite them. Thank you so much for the overwhelming response.
Unfortunately, Valquiria was deported back to Brazil and has decided it would be best if we do not continue to publicly work on her case. She thanks you for the overwhelming support and is aware that Amnesty is there for her should she need our support again in the future.
Background
Drug deals happened outside 39-year-old Valquiria's home in Brazil everyday. She wanted them to stop, but the local police were in on it too, so she couldn't go to them for help. Instead she spoke out against the dealers herself – receiving a string of death threats.
The dealers said they would kill Valquiria and her son Abel, then aged seven, no matter where they went in Brazil – and would do so 'without pity'.
Desperate times
Valquiria decided to do what any parent would do if their child's life was at risk: take herself and her son, Abel out of harm's way.
In March 2018 they fled Brazil and asked for protection at the US-Mexico border. But they didn't get the help they desperately needed.
Torn apart and locked up
Valquiria and Abel spent one night locked up together before the US authorities forcibly separated them, giving no reason. This was despite Valquiria having both identification and her asylum case file to prove their mother-son relationship.
She was then transferred to El Paso Processing Centre in Texas. Less than two weeks after, a US asylum officer declared Valquiria's story was credible, and confirmed that her fear of returning to Brazil because she and Abel could be killed was justified.
In spite of this, US officials continued to keep her locked up away from her son. He now stays with his father in the US.
US treatment of asylum seekers
Valquiria's asylum claim was rejected in September. Her case is a prime example of the US authorities' unlawful campaign of forced family separations.
Right now, border officials are routinely punishing asylum seekers like her for requesting protection in the US – detaining them, tearing them apart from their loved ones, and subjecting them to other ill-treatment.