Sixth update: Expected verdict on death penalty case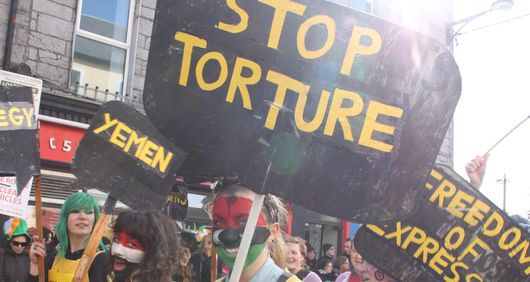 The High Criminal Court of Appeal in Bahrain has set 25 December 2019 to issue its verdict in the cases of Mohamed Ramadhan Issa Ali Hussain and Hussain Ali Moosa Hussain Mohamed. On 22 October 2018, Bahrain's Cassation Court overturned their death sentences, which it had confirmed in 2015 and returned their cases to the Appeal Court for re-examination, based on new evidence.
Background:
Security forces arrested Hussain Ali Moosa Hussain Mohamed, a hotel employee, on 21 February 2014, and Mohamed Ramadhan Issa Ali Hussain on 20 March 2014, at Bahrain International Airport, where he worked as a member of the security forces. The two men were taken to the Criminal Investigations Department where they were tortured during interrogation.
Mohamed Ramadhan refused to sign a "confession", but Hussain Ali Moosa said he was coerced to confess to the crime and incriminate Mohamed Ramadhan, after being tortured for several days. His "confession" was later used as main evidence in the trial to convict both men. 
On 29 December 2014, a criminal court sentenced Mohamed Ramadhan and Hussain Ali Moosa to death for the killing of a policeman, who died in a bomb explosion in a village northeast of Manama, on 14 February 2014. The High Criminal Court of Appeal upheld their conviction and death sentences on 30 March 2015 and the Court of Cassation confirmed them on 16 November 2015. 
Despite receiving complaints from Mohamed Ramadhan's wife and a US-based NGO in 2014, the Ombudsman's office failed to investigate the allegations of torture for two years. After receiving prolonged international pressure, their cases were finally recommended for reconsideration. 
On 22 October 2018, their death sentences were overturned, because of new evidence based on medical reports indicating that the two men had been tortured. It was ordered that their case be re-examined under a new panel of judges. 
PLEASE TAKE ACTION until 21 January 2020
Please write using your own words or the template letter provided in the attached documents, in Arabic, English or your own language, to the listed address as soon as possible: 
Shaikh Khalid bin Ali Al Khalifa
Minister of Justice and Islamic Affairs
Ministry of Justice and Islamic Affairs
P. O. Box 450, al-Manama, Bahrain
Fax: +973 1753 1284
Twitter: @Khaled_Bin_Ali
Downloads