Outcome: University lecturer released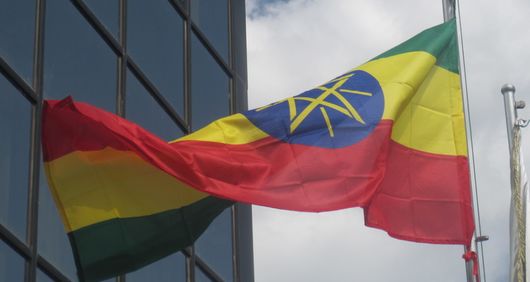 University lecturer Firew Bekele was released on 19 November, after spending three months in detention for allegedly writing and publishing the book, the Hijacked Revolution. He was a prisoner of conscience and should have never been persecuted. 
The book, Yetetlefe Tigil (the Hijacked Revolution), discusses the growing rift between Prime Minister Abiy Ahmed and the rest of his party, the Oromo Democratic Party, and accuses the Prime Minister of not only hijacking the Oromo struggle, but of neglecting the demands of the Oromo protestors. Amnesty International has found nothing in the book that refers to violence or incites it in any way.
Firew Bekele is a marketing lecturer at Rift Valley University, who was arrested on 17 August and charged under Ethiopia's draconian Anti-Terrorism Proclamation (ATP), for writing a book that criticises Ethiopia's Prime Minister. For the last decade, the ATP has been constantly used to suppress any form of dissent. Firew Bekele denies writing the book. 
The head of the Ethiopian Human Rights Commission, visited Firew Bekele in prison and called for his immediate release following the publication of Amnesty International's Urgent Action on 20 September.
Downloads