Outcome: Nafosat Olloshkurova released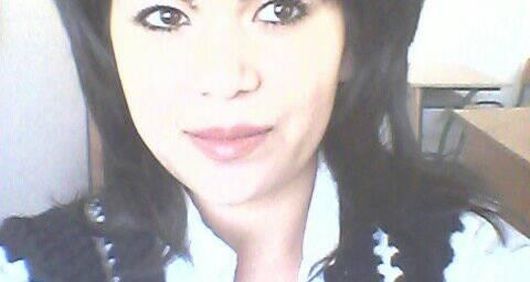 Uzbekistani blogger and human rights defender, Nafosat Olloshkurova, was released from a psychiatric institution on 28 December. She was violently detained by police on 23 September 2019 while monitoring and reporting on a peaceful protest. On 26 September she was placed in a psychiatric institution and subjected to medical treatment without her consent. Nafosat Olloshkurova should have never been deprived of her freedom in retaliation for her legitimate human rights work.
On 27 December a panel of psychiatrists reviewed her case and decided to release her from the psychiatric hospital. Despite her release, Nafosat will remain under psychiatric observation.
Nafosat was targeted for her legitimate human rights work and should have never been deprived of her freedom or subjected to medical treatment against her will.
Background
Nafosat Olloshkurova was one of 14 people given administrative detention after police broke up a peaceful protest march from Khorezm to Tashkent on 23 September 2019. She had been monitoring the march and covering developments on Facebook under her pen name, Shabnam Olloshkurova; posting interviews with the participants, as well as police and local government officials trying to stop the march. Nafosat was filming the police's intervention during the protest when they detained and beat her.
On 26 September, she was forcibly placed in a psychiatric hospital in Urgench, western Uzkbekistan, after a police officer claimed she had "attempted suicide". On 30 September, the administrative court of Urgench approved the Prosecutor's Office's request to transfer her to the psychiatric hospital for two months. On 28 November, the court decided to extend her detention in the psychiatric hospital until 27 December.
As a single mother to two young children, Nafosat's detention was in violation of Uzbekistani law. Administrative arrest is banned for mothers of young children, and single mothers of children up to 14-years-old.
The Uzbekistani authorities have imposed forcible confinement in a psychiatric hospital on human rights defenders and journalists in the past. Human rights defender, Elena Urlaeva, has been repeatedly detained over the last two decades by forced transfer to a psychiatric hospital to prevent her from conducting her monitoring activities.
In January 2019, Nafosat Olloshkurova was detained by police while filming a peaceful protest by five women outside the Senate building in Tashkent. The women called for a meeting with President Mirziyoyev. She was charged with hooliganism and sentenced to five days' administrative detention.
Downloads