First Update: Defender kept in forced psychiatric detention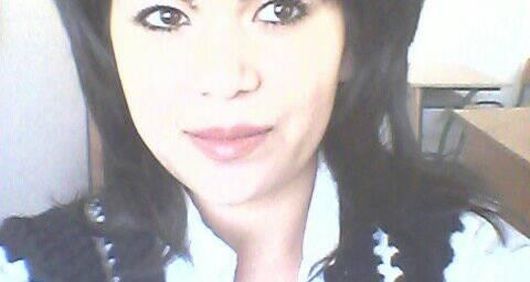 On 28 November a court decided to extend the detention of Uzbekistani blogger and human rights defender, Nafosat Olloshkurova, in a psychiatric hospital. Nafosat Olloshkurova was detained and beaten by police on 23 September while monitoring and reporting about a peaceful protest. She was placed in psychiatric detention on 26 September. There are serious concerns that she is being subjected to medical treatment without her consent and that her health has deteriorated while in detention. She must be immediately released.
Background:
On 22 September, she joined a peaceful march from Khorezm to Tashkent and was detained by police the following day for taking part in an "unauthorised" demonstration. She had been covering the march on Facebook, posting interviews with participants, as well as with police and local government officials who were trying to stop the march. She was filming the police's intervention when they detained and beat her.
On 26 September, Nafosat Olloshkurova was forcibly placed in a psychiatric hospital in Urgench, western Uzbekistan, after a police officer claimed she had "attempted suicide". On 30 September, a court approved the request to transfer her to a psychiatric hospital for two months. On 28 November, the court decided to extend her detention in the psychiatric hospital by another month, until 27 December. The court will then review this detention again.
Nafosat Olloshkurova has only been given sporadic access to a lawyer of her choice, and her family have not been able to conduct private visits with her. Her brother and mother have been allowed to see her briefly on the ward, but always in the presence of police officers, medical staff, court or government officials.
Nafosat Olloshkurova is a single mother and her two young children are currently staying with her parents. Nafosat Olloshkurova's family is gravely concerned about her physical, emotional and mental wellbeing.
The Uzbekistani authorities have imposed forcible confinement in a psychiatric hospital on human rights defenders and journalists in the past. Human rights defender, Elena Urlaeva, has been repeatedly detained over the last two decades by forced transfer to a psychiatric hospital to prevent her from conducting her monitoring activities.
In January 2019, Nafosat Olloshkurova was detained by police while filming a peaceful protest by five women outside the Senate building in Tashkent. The women called for a meeting with President Mirziyoyev. She was charged with hooliganism and sentenced to five days' administrative detention.
PLEASE TAKE ACTION until 22 January 2020
Please write using your own words or the template letter provided in the attached documents, in English, Russian Uzbek, or your own language, to the listed address as soon as possible: 
President of Uzbekistan, Shavkat Mirziyoyev
Amir Timur Avenue, 14
Tashkent, Uzbekistan
Email: presidents_office@press-service.uz
Twitter: @president_uz
Facebook: https://www.facebook.com/Mirziyoyev/
Downloads