Fifth update: Released activists still face charges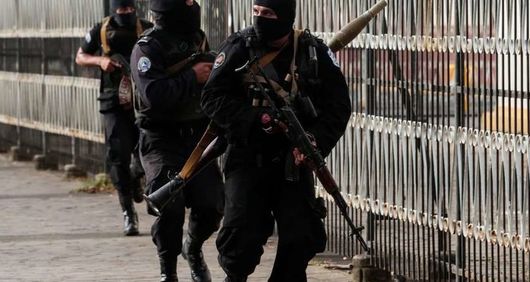 The 13 activists arrested on 14 November 2019 after giving water to a group of people on hunger strike, demanding the release of their relatives, were among the 91 people released on 30 December 2019. However, they still face charges and will be brought to court on 30 January 2020. According to local groups, 65 people detained in the aftermath of the April 2018 protests remain in prison. We urge the Nicaraguan authorities to drop all charges and immediately release all those detained solely for exercising their rights to freedom of expression and peaceful assembly.
Background:
On 18 April 2018, protests broke out in Nicaragua, following the government's attempt to pass unpopular social security reforms without consultation. These protests were met with violent repression. According to the Inter-American Commission on Human Rights, the crisis has resulted in the deaths of 328 people and more than 2,000 injuries. It is estimated that more than 700 have been arrested, while 300 health professionals have been dismissed from their jobs and 144 students have been expelled.
About 80,000 Nicaraguans have fled to neighbouring countries, 68,000 of whom are seeking asylum in Costa Rica, as of August 2019, according to the United Nations High Commissioner for Refugees. Over 100 journalists and media workers have been forced into exile.
On 30 December 2019, according to the government of Nicaragua, 91 people were released as a gesture of "national reconciliation". Among them were 13 activists arrested on 14 November 2019 and other people detained in the aftermath of the April 2018 crisis. 
Taking action:
We strongly encourage you to tweet the appeal to the Minister for Foreign Affairs
@DenisCanciller
Also you can send the appeals to:
1) President of Nicaragua Daniel Ortega Saavedra and Vice President of Nicaragua Rosario Murillo Zambrana. Presidencia de la República, frente a Palacio Nacional, calle 4 Noroeste, Managua, Nicaragua, 11001 Fax: +505 2228 9090 Salutation: Dear Mr President rosariom@ibw.com.ni
2) National Police director Francisco Javier Díaz Madriz. Metrocentro, 2 cuadras al Este, edificio Faustino Ruiz, Plaza del Sol, Managua, Nicaragua relacionespublicas@policia.gob.ni, seguridadpublica@policia.gob.ni Salutation: Dear Mr. Director Twitter: @PoliciaNica
Downloads