Chad: Human rights defender held incommunicado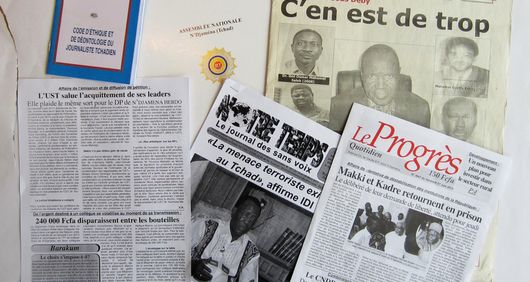 President of the Chadian Human Rights Organization (OTDH), Baradine Berdei Targuio, was arrested in front of his wife and children at his home in N'Djamena by masked and armed individuals, on 24 January 2020. Reportedly taken to the National Security Agency (ANS), his family has not seen him since. Given several previous cases of people being tortured and ill-treated at the ANS, Amnesty International believes Baradine Berdei Targuio could also be at risk. 
Background:
Baradine Berdei Targuiois the President of the Chadian Human Rights Organization, created in 2006. He is known to have addressed an open letter to President Deby about the human rights situation in the northern region of Tibesti, Chad – in the context of the state of emergency in November 2018. On 22 January 2020, two days before his arrest he posted on Facebook about the President's health, saying that he "might be seriously ill and hospitalised in France". He was arrested on 24 January, and no one in his family has been able to get access to him since.
The ANS was created in 8 June 1993, following the 1993 in replacement of the infamous Documentation and Security Directorate (DDS). While the ANS has not been accused of crimes on the same scale as the DDS – who was responsible for the deaths of 40,000 people between 1982 and 1990 – the two agencies share several features in terms of mandate, structure and methods, which facilitates human rights violations.
Taking action
Mr Idriss Deby Itno
President of the Republic of Chad
Présidence de la République du Tchad
BP 74
N'Djamena
TCHAD
Tel: +235 22 51 44 37 - 22 51 51 39
Email: contact@presidence.td
 
President Deby's Twitter handle: @IdrissDebyI
President Deby's Facebook (page less regularly updated than Twitter).
Suggested messages:
The ANS needs to put an end to unlawful detention!
In using the national security powers of the ANS the authorities are circumventing the criminal justice system in order to target human rights defenders.
Unlawful detention needs to end.
#FreeBaradine/#LiberezBaradine
You can also tag @AmnestyWARO
Note: There is no embassy or consulate for Chad in the UK.  
Downloads