Vanunu case: Israel should lift 'ludicrous' restrictions on nuclear whistleblower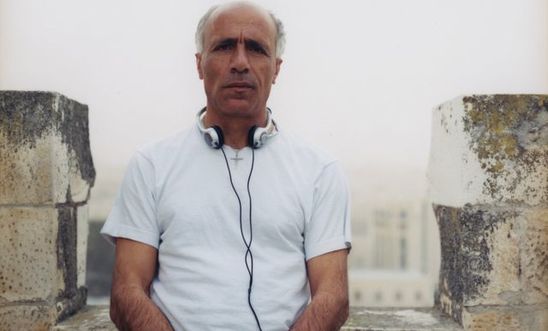 Mordechai Vanunu has faced ten years of post-release persecution © Adam Broomberg and Oliver Chanarin
Ten years after release, Mordechai Vanunu still banned from travelling or talking to journalists
Amnesty International is calling for "ludicrous" restrictions on the Israeli nuclear whistleblower Mordechai Vanunu to be lifted ten years after he was released from prison.
On 21 April it will be exactly ten years since Vanunu's release after serving an 18-year sentence for his revelations to The Sunday Times newspaper in 1986 about Israel's nuclear weapons programme. 
The former nuclear technician served out the 18-year-prison sentence in full - the first 11 years in solitary confinement - but since being released has faced severe restrictions on his freedom of movement, expression and association. Since 2004, renewable military orders have placed Vanunu under police supervision, and among other things he is banned from leaving the country or participating in internet chats. He must also seek permission if he wishes to communicate with foreign nationals, including journalists. 
Israeli officials claim that restricting Vanunu's freedom is necessary to prevent him from divulging further secrets about Israel's nuclear programme, though Vanunu has repeatedly said he revealed all he knew about the programme in 1986 and he has no further information. He and his lawyers have also pointed out that Vanunu's information at the time of his imprisonment has now long been in the public domain and is nearly 30 years out of date. 
Last December, following an appeal by Vanunu's lawyer, Israel's High Court of Justice upheld restrictions imposed by the Ministry of Interior, which prevent him from leaving Israel, and ban him from entering a consulate or embassy or coming within 500 metres of international borders, border passages, harbours or airports. The court also upheld the requirement that he seek permission before contacting foreign nationals.
Amnesty is calling on the Israeli authorities to allow Vanunu to leave the country if he wishes, and to allow him to exercise his rights to freedom of movement, association and expression while in Israel. The current restrictions, which are due for renewal in May, should be lifted immediately.
Amnesty International Senior Policy Adviser Avner Gidron said:
"The government's arguments that these severe restrictions are necessary for national security are ludicrous.

 

"The authorities' continued punishment of Mordechai Vanunu appears to be purely vindictive.

 

"The restrictions on Mordechai Vanunu are arbitrary, unnecessary and have no grounds in international law. The continuing restrictions on his liberty have placed a severe strain on his mental and physical health, and should immediately be lifted."

 
Mordechai Vanunu - jailed for whistleblowing
Mordechai Vanunu is a former technician at Israel's nuclear plant near the southern town of Dimona. He revealed details of the country's nuclear arsenal to The Sunday Times in 1986, and was abducted by Israeli secret service (Mossad) agents in Italy on 30 September 1986 and secretly taken to Israel, where he was tried and sentenced to 18 years' imprisonment. 
In May 2010 he was imprisoned (for three months) for a second time following his release after being convicted of breaching his restrictions by speaking to foreigners and attempting to attend Christmas Mass in Bethlehem. Amnesty adopted him as a prisoner of conscience. He was held for 11 weeks under harsh conditions in solitary confinement in Ayalon Prison near Ramle in central Israel, in a special unit for dangerous prisoners and was able to leave his cell for only one hour every day. The prison authorities said they placed him there in order to protect him from attacks from other inmates. 
The restrictions to which he has been subjected since 2004 are not parole restrictions since Vanunu served his full sentence. Instead, they are arbitrary and contrary to Israel's obligations under international law, particularly the International Covenant on Civil and Political Rights, which prohibits arbitrary interference in the rights to freedom of movement, freedom of expression and freedom of association, and protects individuals from being punished again for the same offence.  
Vanunu had been previously held by Israel in solitary confinement for 11 years from 1986 in conditions that Amnesty at the time called cruel, inhuman or degrading treatment.