USA: charges against humanitarian who helped migrants in Arizona should be dropped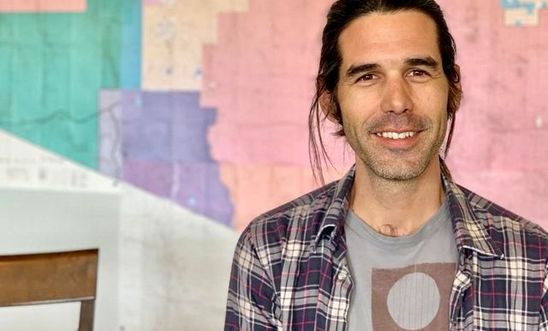 Scott Warren faces up to ten years in jail for giving food and drink to migrants © Alli Jarrar/ Amnesty International
Geography professor Dr Scott Warren faces retrial tomorrow, with possible ten-year jail sentence
Arizona has the deadliest section of US-Mexico border
Trial is 'cynical misuse of the justice system' - Kumi Naidoo 
 
Amnesty International is calling on the US Department of Justice to drop spurious criminal charges against a humanitarian volunteer in Arizona facing a retrial tomorrow in relation to humanitarian assistance he provided to migrants near the US-Mexico border.
Dr Scott Warren, a geography professor and volunteer with the humanitarian group No More Deaths, is charged with "harbouring" two migrants after providing them with food, water and clean clothing in his hometown of Ajo, 43 miles from the Mexican border.
Warren, who faces a possible ten-year jail sentence, is being prosecuted for a second time after an earlier trial was declared a mistrial in July.
Amnesty believes the volunteer activities of Warren and No More Deaths provide vital humanitarian aid directed at upholding the right to life and preventing the deaths of migrants and people seeking asylum in the highly dangerous Sonoran Desert. Amnesty is campaigning for all charges against Warren to be dropped, and last week wrote to Arizona's Attorney, Michael Bailey, calling on him to do this.
A recent Amnesty report has documented how the Trump administration has been misusing the criminal justice system to threaten, intimidate, and punish those defending the human rights of migrants and those seeking asylum along the US-Mexico border. 
Kumi Naidoo, Amnesty International's Secretary General, said: 
"The Trump administration's second attempt to prosecute Scott Warren is a cynical misuse of the justice system, intended to criminalise compassion and lifesaving humanitarian aid. 
 
"This is a dark hour for the USA when the government is seeking to send a man to prison for ten years simply for providing food, water and clean clothes to people in need.
 
"The US authorities must stop harassing Dr Warren and other human rights defenders who have simply shown kindness to fellow human beings. 

"The government should instead be working to save lives in a desert where thousands of people have already died in their desperate search for a safer place to call home."
Deadliest border
Arizona has the deadliest border area in the USA, accounting for more than a third (38%) of the 7,242 border deaths recorded by US border authorities over the last 20 years. The actual number of deaths is likely to be higher, as the border authorities have not always registered or collected the remains of bodies reported to them by volunteers.