USA: authorities must disclose full number of child separations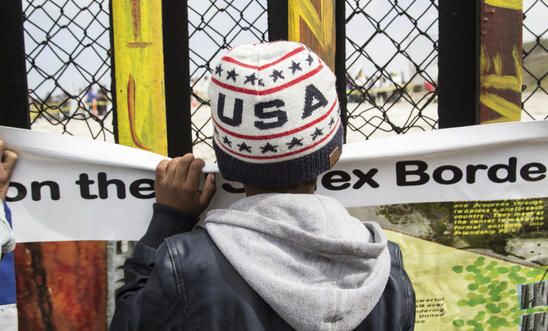 Thousands have children have been taken into custody and separated from their parents © Leigh Parks
'Ripping children from the arms of their parents or guardians is a brazen violation of human rights' - Brian Griffey
In response to a report yesterday from the USA's Health and Human Services inspector general's office confirming that thousands more families were separated at the US border with Mexico than had previously been acknowledged by the US authorities, Amnesty International North America regional researcher, Brian Griffey, said:
"Yesterday's report confirms Amnesty International's research, which found that thousands more families at the southern border were separated than the administration initially disclosed. 

"By their own admission, the US authorities intentionally separated families in order to deter others from trying to seek safety in the United States. This cruel and dangerous policy must never be put into practice again.

"Ripping children from the arms of their parents or guardians is a brazen violation of human rights. 

"The US authorities must immediately reveal full statistics on family separations for public scrutiny and ensure that all separated families are reunited."
'Open-borders activist group'
In October, a 74-page Amnesty report - 'You Don't Have Any Rights Here' - showed how the US government had adopted immigration policies and practices that had caused catastrophic harm to thousands of people seeking safety in the United States, including the separation of over 6,000 "family units"* in a four-month period. 
In response to Amnesty's report, the US Department of Homeland Security described Amnesty as an "open-borders activist group" and disputed Amnesty's findings.