Sudan: Over half a million call to free Meriam Yehya Ibrahim, pregnant woman sentenced to death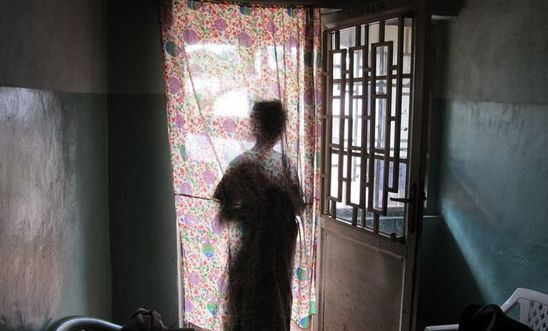 Lawyers have confirmed to Amnesty International that an appeal has been lodged against the conviction of a pregnant Sudanese Christian woman, who has been sentenced to death by hanging after she refused to renounce her faith.
Meriam Yehya Ibrahim has remained in prison with her 20-month-old son since she was sentenced to death for 'apostasy' and to 100 lashes for 'adultery' last Thursday. According to information received by her lawyers, she is currently being chained by her feet in prison, a practice commonly used on prisoners who have been sentenced to death. Meriam, who is eight months pregnant, has told her lawyers that the chains are heavy and make any movement painful.
Manar Idriss, Amnesty International's Sudan researcher, said:
"Since Meriam has been sentenced, we are deeply concerned at the conditions of her detention and use of cruel and inhuman forms of restraint. We have received worrying reports that she has been constantly shackled. The Sudanese authorities must guarantee Meriam's safety and release her immediately and unconditionally."
Her lawyers filed an appeal at the Appeal Court of Bahri and Sharq Al Nil yesterday. If the appeal is unsuccessful, they are planning to explore further avenues, and take the case to Sudan's Supreme Court and Constitutional Court.
Her sentence has provoked outrage from Sudanese civil society, the United Nations, and governments around the world. In addition, over 620,000 Amnesty supporters worldwide have joined the myriad of voices calling for Meriam's release.
Background
Meriam, who is eight months pregnant, was raised as an Orthodox Christian, her mother's religion. Her father, a Muslim, was reportedly absent during her childhood. She was arrested and charged with 'adultery' in August 2013 after a family member claimed that she was committing adultery because her marriage was invalid, as her South Sudanese husband is a Christian. The court added the charge of 'apostasy' in February 2014 when Meriam asserted that she was a Christian and not a Muslim.
Meriam was convicted of both charges on 11 May 2014 and given three days to recant her faith. When she refused, she was sentenced to death for 'apostasy' and 100 lashes for 'adultery'.