Scotland: Salmond should not take pride in praise for Putin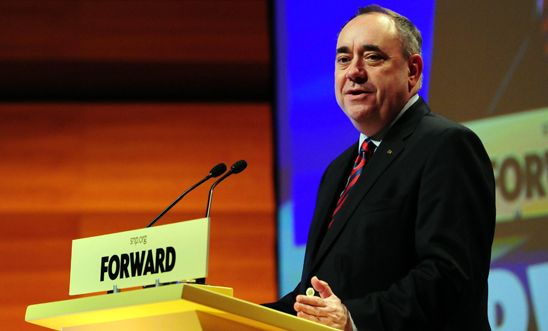 SNP leader and First Minister Alex Salmond © Ken Jack/Demotix
Siobhan Reardon, Programme Director for Amnesty International Scotland, said:
"Whilst the First Minister may admire certain aspects of Vladimir Putin, as he stated in his interview with Alistair Campbell, we certainly do not admire the way Putin continues to violate the human rights of the Russian people. He has effectively criminalised homosexuality, and is in the process of shutting down democratic dissent through harassment, arbitrary arrests and a judicial process which makes a mockery of the concept of justice. Not to mention the many journalists who have been killed or have 'disappeared' for daring to criticise the Kremlin.
"And it is with unfortunate irony that Mr Salmond talks of the pride of the Russian people, as Pride marches – a celebration of LGBTI rights – were banned for the next 100 years in 2012, despite the European Court of Human Rights declaring Pride bans in Moscow illegal just two years earlier. Following that, Putin enacted the draconian Anti-Homosexual Propaganda Bill.
"In January this year, journalist Elena Klimova was charged under the Anti-Homosexual Propaganda Bill for running Children 404, a website offering support to LGBT teenagers - a literal lifeline to some young people in Russia. Elena's case is just one Amnesty has been campaigning on and happily a court has ruled she is allowed to continue operating her website - for now.
"Putin's repression is not limited to the LGBT community: Since 2012, nearly 5,000 people have been detained in 'authorised protests' in and around Moscow and more than 1,000 NGOs (Amnesty included) have received "inspection" visits and the humble placard looks set to disappear from protests - a few weeks ago a small group of protestors holding invisible placards were arrested and taken to a Moscow police station for posing a dire threat to public order.
"Mr Salmond should reserve his admiration for those worthy of it, not those who trample over human rights and flout international law."