Saudi Arabia: transfer of Loujain al-Hathloul's case to 'notorious' court condemned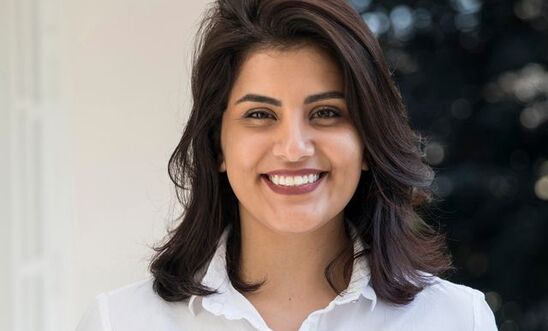 Loujain al-Hathloul was a leading figure in the grassroots campaign for women to be allowed to drive in the Kingdom © Marieke Wijntjes / Amnesty International
The activist, jailed since May 2018, appeared weak from a hunger strike during her appearance in court today
Specialised Criminal Court is 'notorious' for unfair trials 
'Saudi Arabia's claims of reform on human rights are a farce' - Lynn Maalouf
Responding to a decision to transfer an ongoing case against the prominent Saudi Arabian human rights defender Loujain al-Hathloul to the unfair Specialised Criminal Court following a trial session today, Lynn Maalouf, Amnesty International's Deputy Middle East and North Africa Director, said:
"This is yet another sign that Saudi Arabia's claims of reform on human rights are a farce

"With Saudi Arabia's human rights record back in the spotlight as its hosts the G20 this year, the Saudi authorities could have decided to end the two-year nightmare for brave human rights defender Loujain al-Hathloud.

"Instead, in a disturbing move, they transferred her case to the Specialised Criminal Court; an institution used to silence dissent and notorious for issuing lengthy prison sentences following seriously flawed trials. 

"Loujain al-Hathloul must be immediately and unconditionally released, and all charges against her dropped. 

"We also call on the Saudi authorities to ensure she is allowed to be treated by a doctor of her choice and granted proper access to her lawyer and family."
Amnesty has documented how trials before the Specialised Criminal Court are intrinsically unfair.  
Shivering in court 
According to family members who were present in the courtroom today, Al-Hathloul - who staged a two-week hunger strike from 26 October - was shivering and speaking in a low voice during the session as she read out a four-page defence statement. Diplomats from a number of countries were denied entry at the court under the pretext of COVID-19 regulations. 
In 2018, Saudi Arabia arrested 13 women's rights activists for exercising their right to freedom of expression, association and assembly. Five remain in detention and appeared in court today: Loujain al-Hathloul, Samar Badawi, Nassima al-Sada, Nouf Abdulaziz and Maya'a al-Zahrani. The outcome of the sessions for the four other women human rights defenders is presently unclear.
Amnesty has previously described the case against Al-Hathloul and the other activists as a "sham trial". Family members - including Nassima al-Sada's son Mousa and Loujain al-Hathloul's sister Lina - have spoken about their loved ones' bravery and determination. Ahead of the G20 summit in Riyadh last weekend, Amnesty UK's Director Kate Allen called on Boris Johnson to use the platform of the summit to urge the Saudi authorities to release the detained activists and drop all charges against them.
PR not reform
In recent years, the Saudi authorities have sought to reshape their image through expensive PR campaigns presenting Crown Prince Mohammed bin Salman as a reformer. This has coincided with a major move into hosting high-profile sporting events, which Amnesty has labelled "sportswashing". In June 2018, the country's ban on women driving was officially lifted, a much-publicised move which was presented as evidence of progress. Yet in the preceding weeks, many of Saudi Arabia's most prominent advocates for women's right to drive in the Kingdom - including Loujain al-Hathloul - were arrested and detained.