Saudi Arabia: review of death sentences against three young men welcomed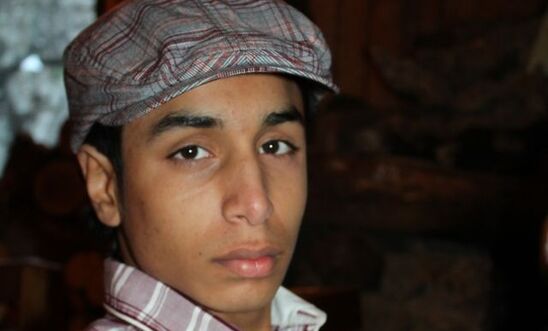 Ali al-Nimr was 17 at the time of his arrest © Private
Controversial case of Ali al-Nimr and two other Shia activists to be reviewed
All three arrested as juveniles and sentenced to death after allegedly suffering torture
Announcement 'is a significant and long overdue step towards justice' - Philip Luther
In an announcement published today on the Twitter account of Saudi Arabia's Human Rights Commission, the country's public prosecutor has ordered a review into the death sentences of three young men who were minors at the time of arrest and have been at imminent risk of execution. 
Ali al-Nimr, Abdullah al-Zaher and Dawood al-Marhoun, three young Shia activists, were all arrested as juveniles in 2012 and charged with offences relating to their participation in anti-government protests in Saudi Arabia's Eastern Province. 
According to information received by Amnesty, the families of the detainees were not notified of the case review by the authorities and learnt the news only via the Human Rights Commission tweet. 
Philip Luther, Amnesty International's Middle East and North Africa Director, said:
"The announcement to review the death sentences against these three young men is a significant and long overdue step towards justice. 

"We call on the Saudi Arabian authorities to ensure that any retrial that follows is conducted in a fair, transparent and open manner with access to legal representation.

"The authorities must also ensure that the 'confessions' extracted from them through torture are not used in proceedings against them.

"Crucially, the young men should not be subjected again to a deeply-flawed trial before the Specialised Criminal Court, which was established to try individuals accused of terror-related crimes. 

"We call on the Saudi Arabian authorities to establish an official moratorium on executions as a first step towards abolishing the death penalty completely."
Juveniles when arrested, torture claims
At the time of their arrests, Ali al-Nimr, Abdullah al-Zaher and Dawood al-Marhoun were aged 17, 16 and 17 respectively. Before they turned 18, all were held at a centre for juvenile rehabilitation, an indication that the authorities recognised that they were juveniles at the time. 
On 27 May 2014, the Specialised Criminal Court in Riyadh sentenced Ali al-Nimr to death for a range of offences including taking part in anti-government protests, attacking security forces, possessing a machine-gun and armed robbery. Abdullah al-Zaher and Dawood al-Marhoon were also sentenced to death by the same court in October 2014 on similar charges. 
In all three cases the court appears to have based its decision on "confessions" the young men say were extracted through torture and other ill-treatment. Ali al-Nimr has said that during interrogations by officials in the Ministry of Interior's General Directorate of Investigations prison, he was beaten, kicked and otherwise ill-treated by four officers who forced him to sign statements that he was not allowed to read and was misled into believing were release orders. Instead of ordering an immediate investigation into the allegations, the judge in his case claimed he asked the Ministry of Interior to look into the allegations of torture against its own security officers. No investigation was known to have been carried out, and the judge meanwhile proceeded to convict and sentence Ali al-Nimr to death relying entirely on the "confession".
Royal decree
In April, Amnesty obtained information about a royal decree announcing the end the use of the death penalty in Saudi Arabia against people below the age of 18 at the time of the crime in discretionary cases not involving the counter-terror law.