Russia: 'gay purge' journalist attacked by mob in Chechnya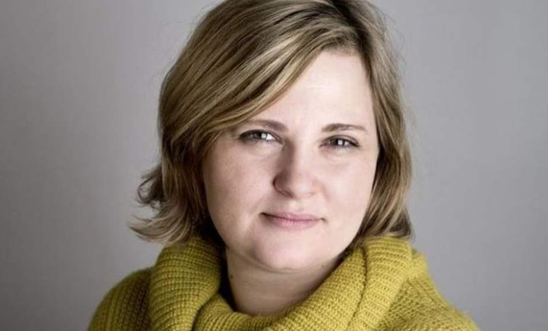 Investigative journalist Elena Milashina broke the news of a wave of abduction, torture and killings of gay men in Chechnya two years ago © Caucasian Knot
Investigative journalist Elena Milashina and human rights lawyer Marina Dubrovina set upon in Grozny hotel 
Pair had arrived in Chechen for trial of local blogger who filmed expensive properties owned by powerful families
'This is the latest in a string of vicious attacks on vocal critics in Chechnya' - Denis Krivosheev
Reacting to news of a mob attack in the Chechen capital Grozny late last night on two human rights activists - Elena Milashina, the investigative journalist who uncovered the torture and killings of gay men in a "gay purge" in Chechnya two years ago, and Marina Dubrovina, a human rights lawyer - Denis Krivosheev, Amnesty International's Eastern Europe and Central Asia Deputy Director, said:
 
"This brazen attack is appalling. 
"Last year, Kremlin-appointed Chechen leader Ramzan Kadyrov openly warned he would bar human rights defenders from Chechnya and threatened them with violence. Now, such violence is taking place. 
 
"This is the latest in a string of vicious attacks on vocal critics in Chechnya and is the direct outcome of such threats, coupled with the complete impunity for the perpetrators of extrajudicial executions, enforced disappearances and torture of Kadyrov's critics.
 
"Only effective investigation of this and all past attacks can put an end to the lawlessness that currently reigns in Chechnya. 
"As there is little hope for effective investigation at the local level, the federal Russian authorities must step in, but so far they have clearly indicated that they have no intention of doing so."
Punched and slapped in hotel foyer
Elena Milashina who broke the story of the wave of abduction, torture and killing of gay men in Chechnya two years ago, and human rights lawyer Marina Dubrovina, were attacked by a mob in the foyer of the Continent Hotel yesterday evening. Attackers punched and slapped the two women, with the assailants filming their actions on camera. The mob then exited the hotel unobstructed. 
 
Dubrovina had arrived in Grozny to act as legal counsel for Islam Nukhanov, a blogger who had posted film of various expensive properties allegedly belonging to families associated with Chechnya's leadership on YouTube. After he published the video, Nukhanov was detained and later accused of illegal possession of arms, a charge he denies. Milashina had arrived in Grozny to attend Nukhanov's trial in a journalistic capacity.