Pegasus Project: UAE's Princess Latifa and Princess Haya were potential targets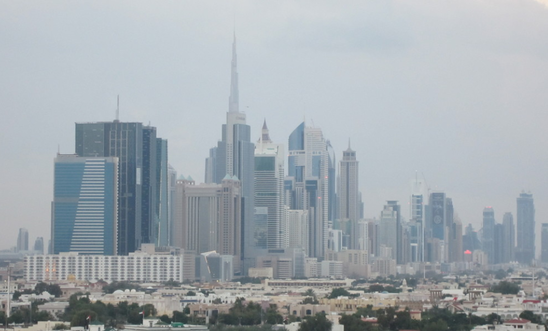 Princess Latifa was held incommunicado in Dubai for around three years after being abducted at sea in March 2018 © Amnesty International
Abducted Emirati princess and wife of authoritarian Emir of Dubai were on list of those deemed potential targets by a client of NSO Group
UAE one of 11 countries with a record of interest in the controversial spyware
'NSO Group's Pegasus spyware potentially helped to strip Princess Latifa of her freedom' - Rasha Abdul Rahim  
New evidence uncovered by the Pegasus Project has revealed that the phone numbers of Emirati princessess Latifa bint Mohammed Al Maktoum and Haya bint Hussein were listed as potential targets by clients of spyware company NSO Group in a leak batch of 50,000 telephone numbers
Responding to the revelation, Rasha Abdul Rahim, Director of Amnesty Tech, said: 
"These shocking revelations appear to implicate NSO Group in the catalogue of human rights violations inflicted on Princess Latifa and Princess Haya.  

"NSO Group's Pegasus spyware potentially helped to strip Princess Latifa of her freedom - it may have given her captors the tools they needed to hack her phone and track her down. It may also have been used to target Princess Haya and many of her associates, after she spoke out in support of Princess Latifa. 

"This proves once again that Pegasus is the spyware of choice for human rights abusers. 

"The damning revelations of the Pegasus Project underscore the urgent need for strong regulation to rein in an unchecked surveillance industry. States must implement a global moratorium on the export, sale, transfer and use of spyware equipment until a robust human rights-compliant regulatory framework is in place.  

"NSO Group must immediately stop selling its equipment to countries with a track record of putting human right defenders and journalists under unlawful surveillance.   

"The Israeli government should also not authorise licences for the export of NSO Group's cybersurveillance technology if there is a substantial risk it could be used for human rights violations." 
Amnesty was unable to conduct forensic analysis on the princesses' phones to confirm whether they were targeted or if spyware was successfully installed.   
Intrusive surveillance on massive scale
NSO Group's spyware has been used to facilitate human rights violations around the world on a massive scale, according to a major investigation into the leak of 50,000 phone numbers of potential surveillance targets. These include heads of state, activists and journalists, including Jamal Khashoggi's family.  
The Pegasus Project is a ground-breaking collaboration by more than 80 journalists from 17 media organisations in ten countries coordinated by Forbidden Stories, a Paris-based media non-profit organisation, with the technical support of Amnesty, who conducted cutting-edge forensic tests on mobile phones to identify traces of the spyware.   
Israeli surveillance giant NSO Group is bankrolled by major private equity firm Novalpina Capital with numerous investors behind them. It was previously financed by Francisco Partners. Pension firms in the UK and US also have a stake in the company.