Malaysia: Bangladeshi human rights activist detained at airport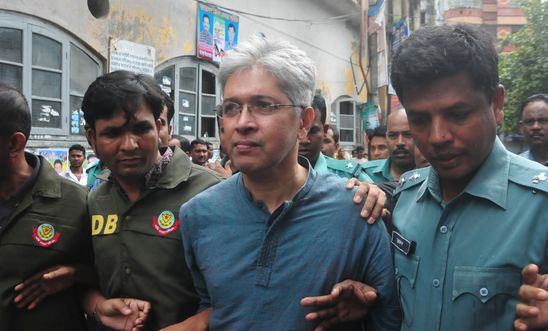 The Malaysian authorities must immediately release a distinguished Bangladeshi human rights activist and former prisoner of conscience and allow him to speak at a conference on the death penalty, Amnesty International said today.
The Malaysian authorities at Kuala Lumpur airport detained Adilur Rahman Khan, the Secretary of Odhikar, a leading Bangladeshi human rights organisation, this morning as he arrived in the country to speak at a conference on the death penalty.
James Gomez, Amnesty International's Director for Southeast Asia and the Pacific, said:
"The Malaysian authorities must immediately and unconditionally release Adilur Rahman Khan and allow him to participate in and speak at the conference.

"There is no justification for detaining him whatsoever. It is an outrage that a human rights activist cannot even travel freely to speak on a key human rights issue. Moreover, we understand that he still has not been given access to legal advice and is at risk of being deported.

"We are concerned that this arrest and detention is the latest target in a growing trend to impose travel bans on human rights defenders entering Malaysia."
Adilur Rahman Khan's detention is the latest in a series of cases where peaceful activists have been barred from entering the country, including Hong Kong political activist Joshua Wong, Indonesian human rights defender Mugiyanto Sipin and Singaporean political activist Han Hui Hui.
Anti-Death Penalty Asia Network, the organisers of the conference, said that Adilur Rahman Khan was the only foreign participant not allowed into the country. Human rights campaigners from Amnesty International are among those in attendance.