Israel: deportation of Human Rights Watch's Director 'cowardly'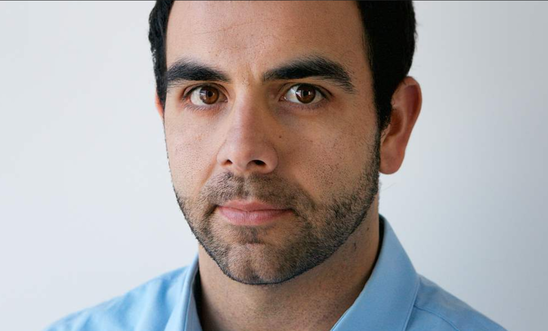 Omar Shakir is Human Rights Watch's Israel/Palestine Country Director © Private
Omar Shakir could now be forced out of country in 20 days' time
Last week, an Amnesty staff member was banned from travelling out of West Bank
'The world must not stay silent in the face of this travesty of justice' - Saleh Higazi
Responding to news that the Israeli Supreme Court has upheld a deportation order against Human Rights Watch's Israel/Palestine Country Director, Omar Shakir, Amnesty International's Middle East Deputy Director, Saleh Higazi, said:
"With this ruling, the court has made it explicitly clear that those who dare to speak out about human rights violations by the Israeli authorities will be treated as enemies of the state.

"Human rights defenders play an essential role in exposing the government's wrongdoing and fostering public debate. Today's decision is a cowardly move that confirms Israel's oppressive intent on silencing independent human rights organisations at any cost. 
 
"The world must not stay silent in the face of this travesty of justice. 

"The international community, including Israel's allies such as the USA, have a responsibility to press Israel to reverse this reprehensible decision and make clear to them that this kind of blatant repression is completely unacceptable and will have consequences." 
Accused of violating anti-boycott law
On 7 May 2018, the Israeli Ministry of Interior revoked the work permit of Omar Shakir, a US citizen, arguing he had violated Israel's controversial "anti-boycott" law. The country's Entry to Israel Law refuses entry to Israel and the Occupied Palestinian Territories to anyone who supports or calls for a boycott of Israel. On 16 April 2019, the Jerusalem District Court upheld the deportation order against Shakir.
Shakir and Human Rights Watch appealed against the decision to Israel's Supreme Court, and Amnesty joined the legal challenge with a briefing to the court. However, Shakir's appeal was rejected and his deportation order upheld by the court earlier today. The decision to implement the order now lies with the Israeli Government - if it proceeds, Shakir will have 20 days to leave the country. 
Boycott calls must be allowed
Amnesty considers that calls such as those made by Human Rights Watch and Omar Shakir - asking companies to respect international law - are protected by the right to freedom of expression. They are not and should not be interpreted as a call for a boycott. 
Nevertheless, if the Israeli authorities do take the view that such activities amount to calls for a boycott, Amnesty believes that advocates of such calls must be allowed to express their views freely. 
Amnesty staff member recently banned from travelling
In recent years, the Israeli authorities have dramatically intensified their harassment and intimidation of human rights defenders and civil society in Israel and the Occupied Palestinian Territories. Human rights groups face continuing attacks - through restrictive legislation and governmental policies - coupled with smear campaigns aimed at delegitimising their work. 
Last week, Laith Abu Zeyad, Amnesty's Campaigner on Israel and the Occupied Palestinian Territories, was banned from travelling abroad for "security reasons", apparently as a punitive measure against his human rights work. Amnesty denounced the move as "sinister".