Egypt: women's human rights defender Amal Fathy sentenced for speaking out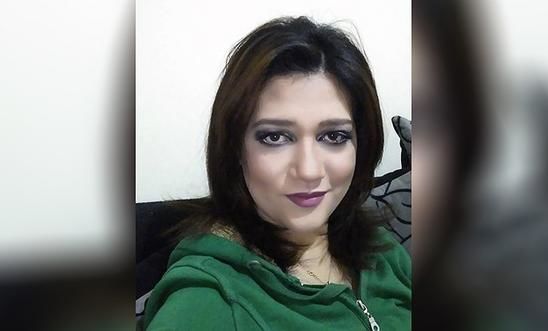 In her video post, Amal Fathy spoke about her own experience of sexual harassment © Facebook
Activist has already spent more than four months in jail after Facebook post criticising Egyptian authorities for failing to protect women against sexual harassment
'She is not a criminal and should not be punished for her bravery' - Najia Bounaim
Following the sentencing today of the Egyptian women's human rights defender Amal Fathy to a two-year suspended prison sentence, Najia Bounaim, Amnesty International's North Africa Campaigns Director, said:
"This is an outrageous case of injustice, where the survivor is sentenced while the abuser remains at large. 

"She is a human rights defender and sexual harassment survivor, who told her truth to the world and highlighted the vital issue of women's safety in Egypt. 

"She is not a criminal and should not be punished for her bravery.

"It is currently more dangerous to criticise the government in Egypt than at any time in the country's recent history. Egyptians living under President al-Sisi are treated as criminals simply for peacefully expressing their opinions.

"We are once again calling on the Egyptian authorities to immediately and unconditionally release Amal Fathy and drop all charges against her. Her imprisonment for peacefully expressing her opinions is an affront to the right to freedom of expression guaranteed by Egypt's own constitution and its international obligations, as well as Egypt's repeated commitments to combat sexual harassment."
Today's sentence also included a £430 fine, while bail in respect of the suspended sentence was set at £860. 
Fathy is currently in pre-trial detention in another case and is facing charges of "belonging to a terrorist group", "broadcasting ideas calling for terrorist acts", and "publishing false news". The State Security prosecutor will decide whether to renew her detention for 15 more days on 14 October.
More than 30,000 people have supported a campaign by Amnesty calling for Amal Fathy's release. Campaigners have pointed out that, in sharing her own experiences of sexual harassment, Fathy has acted bravely and should in no way be punished for this.
Home raided by police in May
Fathy, who has been vocal about human rights violations in Egypt, especially the arbitrary detention of activists and human rights defenders, has already spent 141 days in prison after being arbitrarily arrested for posting a Facebook video criticising the Egyptian authorities for failing to protect women against sexual harassment.
Police arrested Fathy at her home in Cairo in the early hours of 11 May, along with her husband Mohamed Lotfy, a former Amnesty researcher and the current director of the Egyptian Commission for Rights and Freedoms, a human rights NGO. The pair were taken to the Maadi police station, along with their three-year-old child.