Egypt: 75 death sentences and heavy jail terms handed down in 'disgraceful' mass trial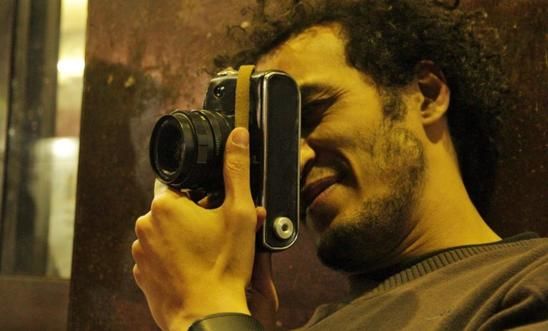 Photojournalist Mahmoud Abu Zeid, better known by his nickname 'Shawkan', was one of 739 on trial © Amnesty International
Photojournalist 'Shawkan' among those given prison sentences
'The Egyptian authorities should be ashamed' - Najia Bounaim
Amnesty International has condemned as "disgraceful" a series of sentences handed down in Egypt today in a mass trial related to participation in the Rabaa sit-in in Cairo during August 2013.
Earlier this morning, Cairo Criminal Court's handed down 75 death sentences, 47 life sentences and heavy prison sentences for another 612 people.
Among those sentenced was prominent photojournalist Mahmoud Abu Zeid, known as "Shawkan", who was sentenced to five years - a period he has already spent behind bars. Amnesty has been campaigning for Shawkan's release.
Najia Bounaim, Amnesty International's North Africa Campaigns Director, said:
"These sentences were handed down in a disgraceful mass trial of more than 700 people, and we condemn today's verdict in the strongest terms.

"The death penalty should never be an option under any circumstances. 

"The fact that not a single police officer has been brought to account for the killing of at least 900 people in the Rabaa and Nahda protests shows what a mockery of justice this trial was.

"The Egyptian authorities should be ashamed. We demand a retrial in an impartial court and in full respect of the right to a fair trial for all defendants, without recourse to the death penalty.

"Shawkan has already spent more than five years in prison simply for doing his job as a photojournalist and documenting the police brutality that took place that day. He has already spent more than five years in prison. 

"The Egyptian authorities' disgraceful attacks on press freedom and freedom of expression must stop, and they must immediately and unconditionally release Shawkan. He is a prisoner of conscience, detained solely for doing his journalistic work."
Rabaa massacre
Not a single security official has been held to account for the events on 14 August 2013, widely known as the "Rabaa massacre", where a violent police dispersal left at least 900 dead in two sit-ins at Rabaa al Adawiya and al-Nahda squares. According to official statistics, six security officers were also killed that day.
In the Rabaa trial, the group of 739 protesters were collectively prosecuted for the killing of 17 men, including seven members of the police force, as well as other charges including "illegal gathering", "incitement to break the law" and involvement in violence.
Amnesty opposes the death penalty in all cases without exception regardless of the nature of the crime, the characteristics of the offender, or the method used by the state to kill the prisoner. The death penalty is a violation of the right to life.