Australia: 'Wretched situation' for refugees on Nauru as health crisis escalates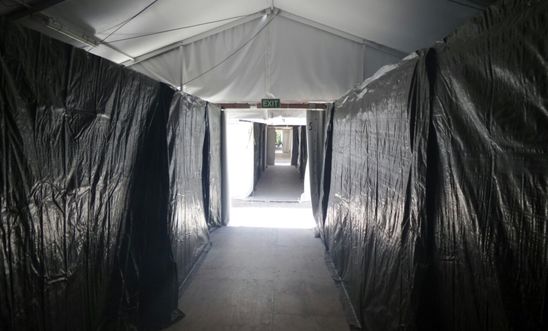 In response to the urgent call made by Médecins Sans Frontières (MSF) today for all refugees and asylum-seekers to be immediately evacuated from Nauru, Roshika Deo, Pacific Researcher at Amnesty International, said:
"Today the world learned first-hand, from medical experts, exactly how wretched the situation is for Nauru's refugees and vulnerable people.

"Australian and Nauruan governments were repeatedly warned of the escalating health crisis resulting from a cruel and broken offshore detention system – they can no longer pretend otherwise.

"The Nauru government's decision to end MSF's health programme with only 24 hours' notice was callous and disgraceful. As MSF doctors say, it is medically irresponsible.

"The Australian government must act now before more lives are lost due to these cruel policies. It is all the more urgent now that these populations have been robbed of a lifeline."
Médecins Sans Frontières, an independent humanitarian medical organisation, was on Nauru providing critical and independent mental health services to Nauruans, refugees and asylum-seekers without discrimination for 11 months. The organisation were operating with the Nauru government's permission. The agreement was abruptly terminated on 6 October, when the Nauruan government asked MSF to cease providing health services without giving reasons.
There are no equivalent independent mental health services available on the island and MSF claimed at least 78 MSF patients have considered or attempted suicide or self-harm.