Australia: Refugee children on Nauru facing 'dire health situation'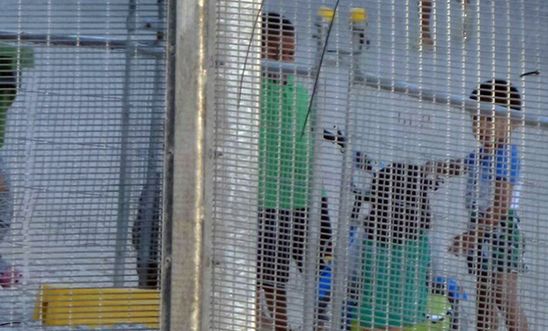 Children playing near the Refugee Processing Centre on Nauru © Private
With the critical situation on Nauru deteriorating even further, Amnesty International is calling on the Australian government to show leadership, and urgently bring all refugees and asylum-seekers to Australia.
Dr Graham Thom, Amnesty International Australia's Refugee Coordinator, said:
"The Australian chief medical officer has reportedly been deported, which will only compound the dire health situation for people on Nauru, including the more than 80 children who have suffered for over five years.
"Continuity of care is crucial for such a large number of refugees, including children with such complex health needs, but that's clearly impossible in such a volatile situation.
"These children desperately need our help. Prime Minister Scott Morrison cannot stall any longer with his calls for so-called 'back-door' legislation, especially as the New Zealand government reiterated its concern only yesterday that such legislation would create 'second-class citizens'.
"Prime Minister Morrison has the power to bring these children and their families to safety in Australia today, and avert a possible catastrophe, such as the death of a child."