Australia: Black Lives Matter protest must be allowed to take place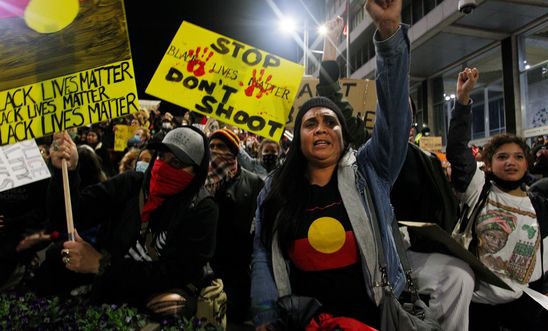 Sydney Black Lives Matter Rally In Solidarity With U.S. Protests Over Death Of George Floyd © Getty Images
Responding to attempts by Australian police to ban Black Lives Matter protests going ahead in Sydney tomorrow, Joel Clark, Amnesty International Australia Campaigner, said:
"Peaceful protest is a fundamental human right, and the New South Wales police should work with organisers to ensure that attendees can social distance, and protests can be carried out in a safe manner. Police must also commit to not fine anyone inadvertently breaking a COVID-19 guideline.
"Many Australians have been affected by the murder of George Floyd, and know that the same issues are part of everyday life for many Australians, particularly Indigenous people and people of colour.  Racism cannot be tolerated any longer, and the public must be able to use their voice to call it out.
"Amnesty calls on attendees to respect social distancing: maintain a 1.5 meter distance, wear masks, and wash their hands frequently."