Write for rights - 8 December 2018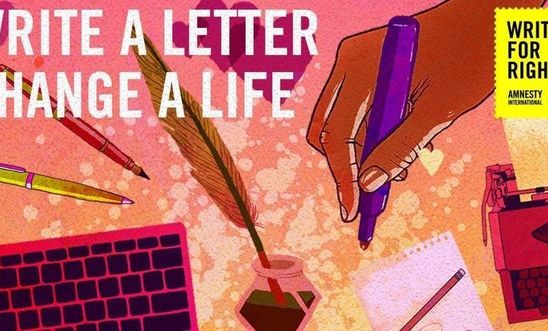 Join us to #WriteforRights at Shoreditch Library by dropping in anytime between 11am and 4pm on Saturday 8th December (80 Hoxton Street N1 6LP). We'll have all the resources you need, but are grateful for any donations of cards for people to write.
Together we can show that #humanrights defenders around the world are not alone and have not been forgotten. It really does make a difference:
"The most important thing for a prisoner is to not be forgotten. I knew people cared and that gave me the morale to stay strong."
If you can't join us on the day, please take action online at https://www.amnesty.org.uk/write-for-rights
View latest posts