British grandfather Mohammad Asghar awaits execution for blasphemy in Pakistan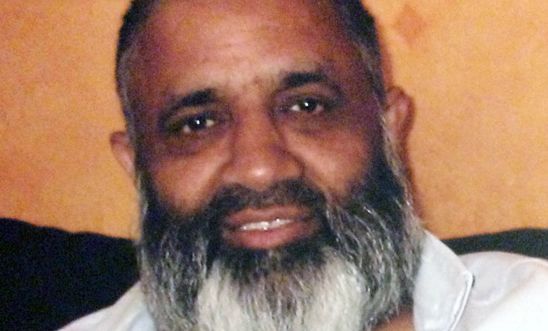 Mohammad Asghar © Private
70-year-old British grandfather Mohammad Asghar is currently awaiting execution in Pakistan for 'blasphemy'.
We are calling on the government of Pakistan to release Mohammad immediately, and let him return home to his family in Edinburgh, where he can receive medical support for his paranoid schizophrenia.
Awaiting execution for 'blasphemy'
Mohammad was arrested in 2010 for 'blasphemy', which in Pakistan amounts to 'offences relating to religion'.
Mohammad was reported to police by someone renting a property from him, who he was having a dispute with. The man claimed that Mohammad had written letters where he said that he was the prophet. Mohammad was detained and imprisoned. His lawyers say that it has never been established whether Mohammad actually posted – or intended to post – the letters.
In January this year, Mohammad and his family heard the news they were fearing: he had been sentenced to execution, the maximum penalty.
Pakistan's blasphemy laws deny people like Mohmmad their fundamental human rights to freedom of expression and freedom of thought, conscience and religion. Vaguely worded and arbitrarily applied, Pakistan's law has helped to stoke a spate of religiously-motivated attacks in recent years.
Schizophrenia diagnosis
'Our father is very mentally ill and has been unwell for a very long time. He is basically being punished for being sick.'
Jasmine Rana
In 2010, doctors in Edinburgh diagnosed Mohammad with paranoid schizophrenia, after he had suffered a stroke. He spent a month in a psychiatric hospital after being sectioned. Later that year he travelled to Pakistan, where he was accused of blasphemy and imprisoned. He attempted suicide while in detention that year.
Mohammad desperately needs care for his mental health condition, but he has had limited access to medication since being imprisoned. The court in Pakistan ruled that he was sane, despite his UK diagnosis. But his UK medical records state that he experiences paranoid delusions, and his daughter says that when she saw him in prison two years ago, he had little grasp on reality.
Shot by his prison guard
On 25 September, a prison guard who was supposed to be protecting Mohammad came into his death row cell and, in an apparent effort to kill him, shot Mohammad in the back. The guard and others have been arrested for attempted murder.
'This is our worst nightmare come true. Ever since his sentence in January, we spend every day fearing for his safety. Our dad needs help now, otherwise it will be too late.'
Jasmine Rana, Mohammad's daughter
At risk of another attack
Those accused of blasphemy, as Mohammad is, have been the targets of inside and outside of the judicial system. Numerous people have been murdered after being accused of blasphemy – even before they have been tried for the crime.
Those who dare to challenge the law have been targeted too: two high-profile politicians who questioned its application have been assassinated in the past three years;  earlier this year, a human rights lawyer was shot dead for defending a professor accused of blasphemy.
'We thought he was safe… [Mohammad] had security inside [the prison] and he was safe. Not now – we don't believe that.'
Jasmine Rana
Pakistan must release Mohammad now
We're asking Pakistan to:
Release Mohammad, drop the charges against him and guarantee his safety
Make sure Mohammad's attackers are brought to justice
Repeal the blasphemy laws, as they violate a number of human rights
Stop using the death penalty as a punishment altogether.