Microsoft moves on child labour claims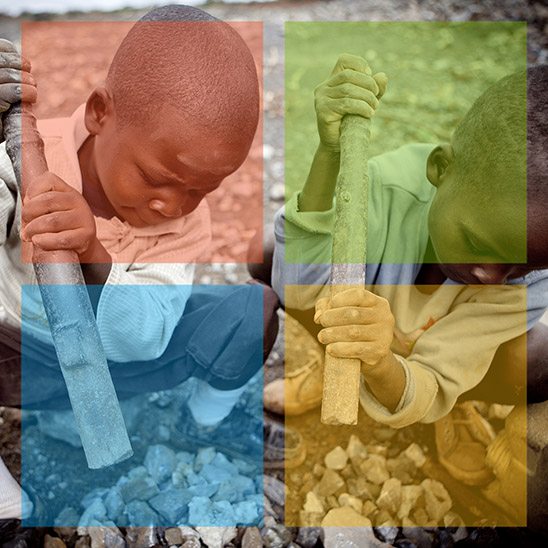 Thanks you so much to those of you who emailed Microsoft's CEO asking him to investigate the use of child labour in parts they source to make their products.
Thanks to you and our supporters around the world Microsoft are beginning to bow to pressure. 
They released a report in October 2018 setting out the steps they've taken to map their cobalt supply chain. While this is progress, Microsoft has a long way to go to meet our concerns and international standards.
The company has yet to tell us exactly how they're identifying, preventing and addressing potential human rights abuses in their cobalt supply chain.
We're halting our action for the moment, but we won't let Microsoft rest until they follow up on their commitments, and there is real evidence of change on the ground in the Democratic Republic of the Congo.
The story so far
"I worked in the mines because my parents couldn't afford to pay for food and clothes for me. There is lots of dust. It is very easy to catch colds. We hurt all over."
Paul, 14, started working in the mines at 12
Our investigators have uncovered terrible exploitation of children in the Democratic Republic of Congo (DRC). 
Children as young as seven are mining cobalt, toiling in dangerous conditions for the rare metal that's a crucial component in our laptops and mobile phones.
It's backbreaking work. 12 hours a day they lug huge, heavy sacks, breathing in toxic dust,. They have no protection for their young bodies – no gloves and no masks.
Our damning evidence
Using public records we tracked the supply of this hand-dug cobalt, through a company in China, to some of the biggest consumer electronics corporations in the world.
After raising our concerns, some companies we spoke to have taken steps to investigate their supply chains and have helped by publishing lists of their cobalt smelters and refiners in line with international standards. 
However, none are doing enough to stop human rights abuses in their supply chains. None have said they'll help improve the situation for those harmed by their operations. Although the price of cobalt has soared, the miners have seen none of the benefits. 
Child labour is a human rights issue
Our researchers found that child miners in the DRC work in extremely dangerous conditions, with inadequate safety equipment, for very little money.
This is one of the worst forms of child labour, which governments are required to prohibit and eliminate.
Corporations are also required by UN standards to identify and prevent adverse impacts on human rights. This means they must disclose what they're doing to make sure child labour isn't being used anywhere in their cobalt supply chain.
We will continue to monitor the situation and will be in touch when we need your help next.
 
Downloads