8 reasons why 2020 is a huge year for LGBTI rights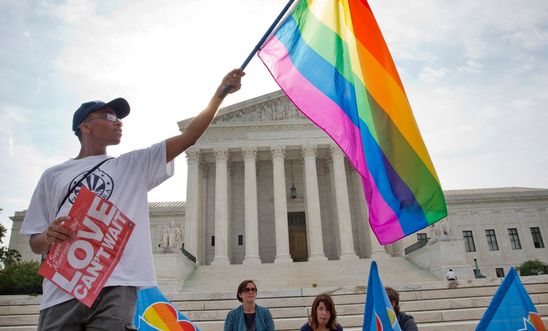 Carlos McKnight waves a flag in support of same-sex marriage outside the Supreme Court. © Jacquelyn Martin, AP
2019 was eventful – at times hugely challenging.
There were incredible steps forward for LGBTI rights around the world. Austria, Taiwan, Ecuador and Northern Ireland all legalised same-sex marriage.
2020 will likely be equally busy. Here are eight legal cases coming up that we'll be keeping a close eye on.
United States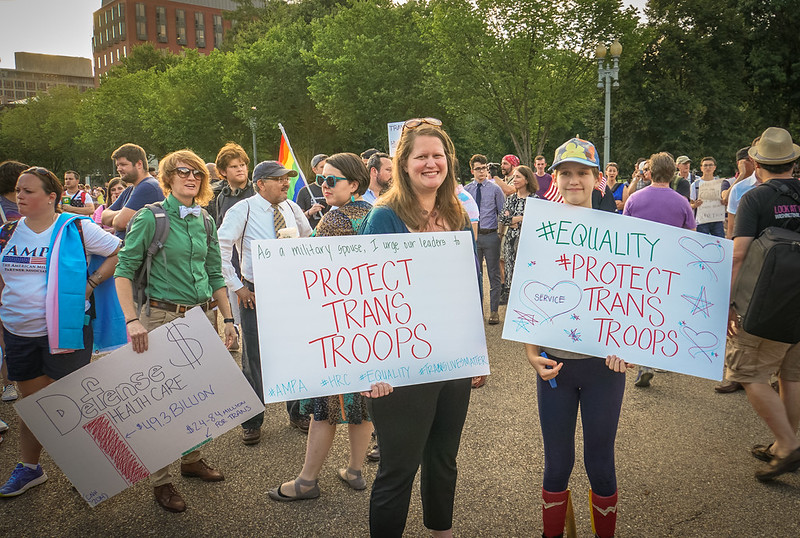 Photo: Ted Eytan, Flickr
The US Supreme Court is set to decide whether LGBTI people are protected from discrimination at work by the 1964 Civil Rights Act.
Access to bathrooms for transgender students will be back in the news.
HIV-positive military personnel, who were dismissed or banned from service, will have their case against the Pentagon heard.
Botswana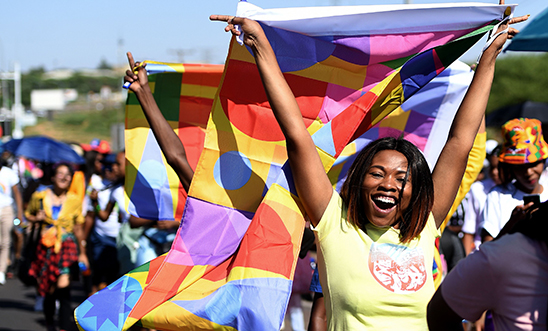 Photo: Getty Images
The government is appealing last year's High Court ruling that decriminalised gay sex. A decision is expected later this year.
Previously, same-sex relationships could be punished with up to seven years in prison.
Singapore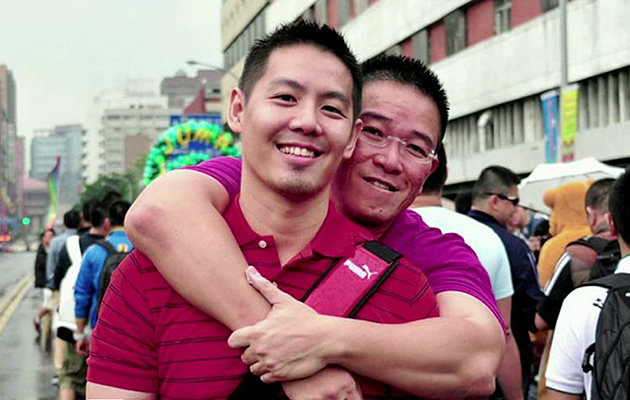 At least three men have launched legal bids to decriminalise colonial-era bans on gay sex on the grounds either that it's unconstitutional or violates human dignity.
Roy Tan, a retired doctor, is 'eager to see this archaic law, which has no place in modern society', struck down.
He said: 'By institutionalising discrimination, it alienates them [LGBTI people] from having a sense of belonging and purposeful place in our society, and prevents them from taking pride in Singapore's achievements.'
Jamaica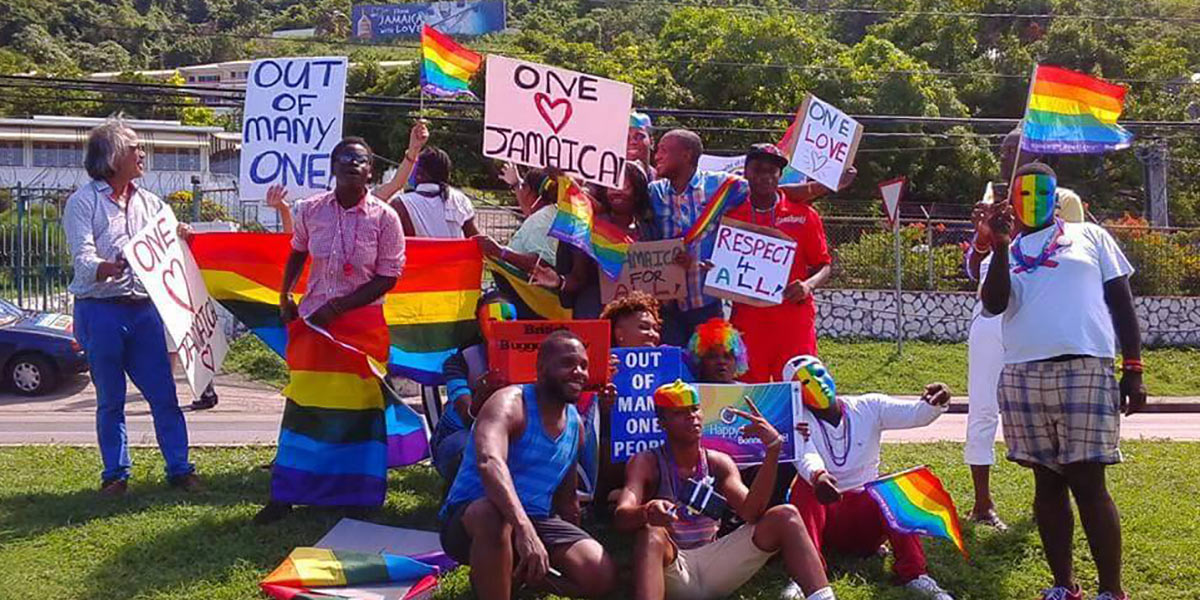 Another country striving to overturn old homophobic laws is Jamaica.
The Inter-American Commission on Human Rights (IACHR) have lodged a petition that – while not being legally binding – could send shockwaves throughout the region.
Campaigners are challenging similar colonial 'buggery laws' in Antigua and Barbuda, St Kitts and Nevis, Saint Lucia, Grenada, Saint Vincent and the Grenadines and Dominica too.
Barbados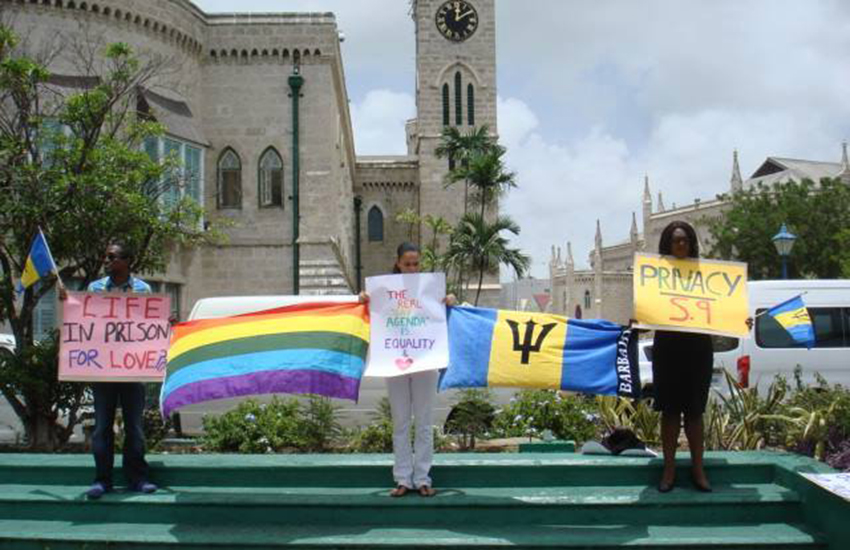 A law punishing sex between men with life imprisonment was challenged in 2018 by the IACHR.
They're still waiting to hear back from the government, but if the commission recommends reform and the government refuses, the matter could be escalated to the Inter-American Court of Human Rights.
Hong Kong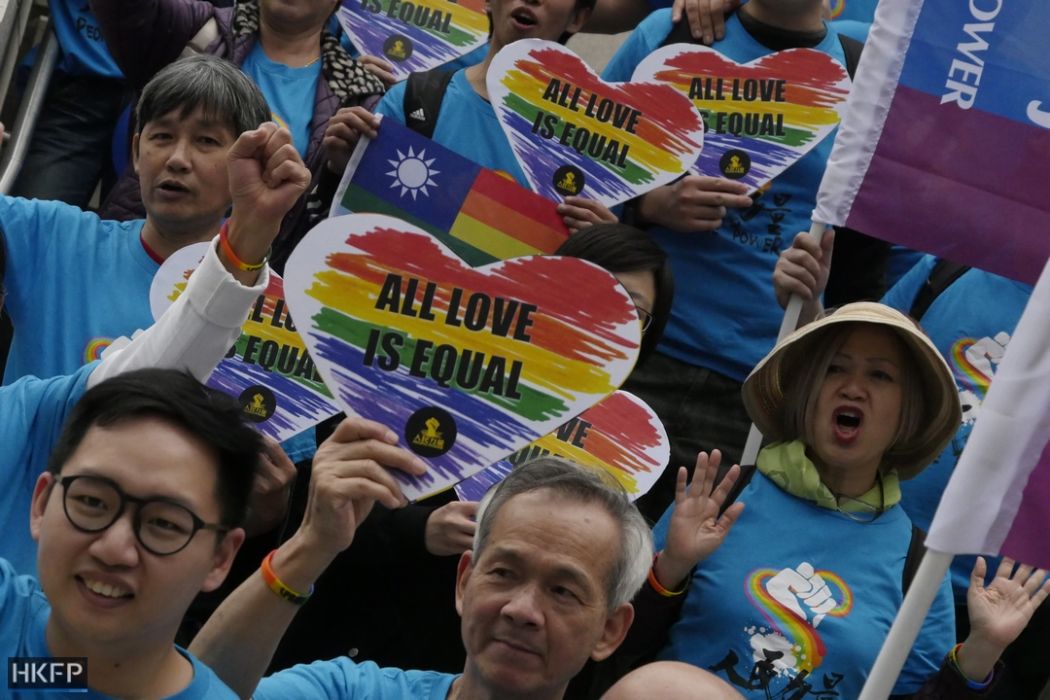 Photo: HKFP
Homosexuality has been decriminalised in Hong Kong since 1991. Now two cases aim to bring same-sex marriage to the city, despite an October judgement stating that there was no obligation to allow LGBTI unions.
Kenya
Photo: Alisdare Hickson, Flickr
In May 2019 the High Court ruled to keep the ban on gay sex, which is punishable by 14 years in jail.
The National Gay & Lesbian Human Rights Commission disagree and are appealing the judgement.
Europe
Last year we handed in our 300k signature petition to Russian authorities calling on President Putin to end the persecution of LGBTI people in Chechnya.
This year the European Court of Human Rights is looking at the case of a gay man who said he was persecuted in Chechnya, as well as holding an inquiry into a series of arrests in 2017 of LGBTI people in Azerbaijan.
Be part of the solution
If you want to step up and speak out against hate, our Rainbow Network is the place for you.
We're a group of activists based all over the UK who organise and attend events like Pride, talks and film screenings; and campaign for equal access to all human rights for people of any sexuality or gender identity.