Iraq: Fleeing civilians being punished for Daesh's crimes
Baghdad's Karrada neighbourhood suffered heavy bombing by so-called Islamic State
As the battle to take Mosul back from the so-called 'Islamic State' armed group begins, militias and government forces may carry out further brutal revenge attacks – kidnappings, torture, executions – on Sunni civilians.
Our new report, 'Punished for Daesh's crimes', has found that militias and government forces have carried out kidnappings, torture, executions and mass killings of civilians who have been accused of supporting the very people they are fleeing – Islamic State (IS), also known as ISIS or Daesh.
The mainly Shi'a militias involved in these violations have long had government support in the form of funding and weapons and have officially been made part of the Iraqi forces.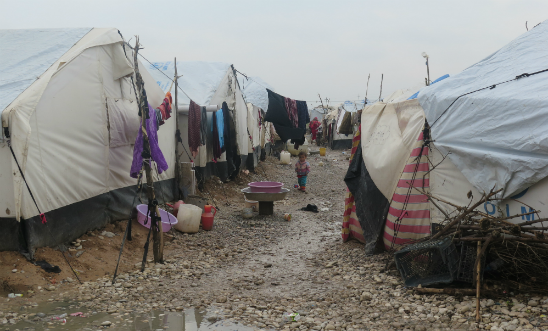 Thousands of civilians have been forced to flee their homes and many now shelter in Khaneqin Camp, Northern Iraq 
On-the-spot executions
In one shocking incident, at least 12 men and four boys from the Jumaila tribe who fled al-Sijir, north of Falluja, were executed on the spot. After having fled IS with their families, they had handed themselves in to men wearing military and federal police uniforms. The men and boys were separated from the women and younger children before being lined up and shot dead.
Tortured with metal rods, shovels, cables
Militias also abducted, tortured and killed men and boys from the Mehemda tribe who fled Saqlawiya, another town north of Falluja. On 3 June, around 1,300 men and older boys were seized. Three days later, more than 600 of them showed marks of torture when they were transferred to the custody of local Anbar officials.
We interviewed survivors who said they were held at an abandoned farmhouse, beaten with various objects, including shovels, and denied food and water.
One survivor said that 17 of his relatives were still missing, including his 17-year-old nephew. Another of his relatives died, apparently as a result of torture. He told us:
'There was blood on the walls… They hit me and the others with anything they could lay their hands on, metal rods, shovels, pipes, cables… They walked on top of us with their boots.
'They insulted us, and said that this was payback for the Speicher massacre [in which some 1,700 captured Shi'a cadets were executed by ISIS]… I saw two people die in front of my eyes.'
Survivor of militia attack on Saqlawiya
Many civilians have reported being held for days without being able to communicate with their families or the outside world and tortured to "confess" that they support ISIS.
Fleeing for their lives
ISIS atrocities and armed conflict have led around 4.2 million civilians to flee their homes. Since 2014, tens of thousands of Iraqis have been forced by Iraqi government and Kurdish soldiers to run for their lives and are barred from returning home.
Many of those trying to escape now face these brutal revenge attacks.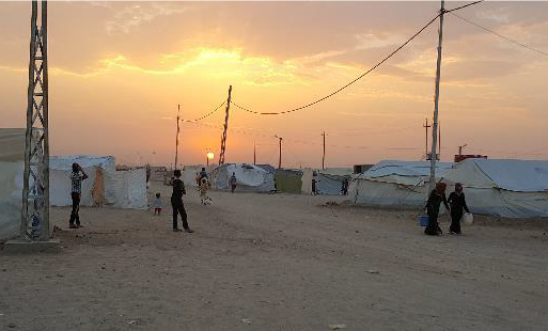 Over 3.4 million Iraqis have been forced out of their homes
Iraqi government should be held to account
The Iraqi government's involvement in these horrific and brutal abuses cannot be ignored.
'As the battle for Mosul begins, it is crucial that the Iraqi authorities take steps to ensure these appalling abuses do not happen again. States supporting military efforts to combat ISIS in Iraq must demonstrate they will not continue to turn a blind eye to violations.'
Philip Luther, Amnesty's Middle East and North Africa Director
Download the report in full below.